EMISSION DU 26 NOVEMBRE


SAXON
Hell, Fire And Damnation (Hell, Fire And Damnation )
FINSTERFORST
Kapitel I : Freiheit (Jenseits)
EQUILIBRIUM
Cerculean Skies (single)
MYRATH
Child Of Prophecy (Karma)
DUSK OF DELUSION
Bone Meal (Try Your Freedom)
THE HALO EFFECT
The Defiant One (Days Of The Lost)
RUSSELL GUNS
Next In Line (Medusa)
SYNAPSE
Et si en plus y'a personne (After Echoes)
EIGHT SINS
Cops Panic (Straight To Namek)
FIFTH NOTE
Here We Are (Here We Are)
BLACK RIVER SONS
No Pain No Gain (Skins)
FFF
I'm Here (I Scream)
THE ANSWER
Wild Heart (Sundowners)
METAL CHURCH
Congregation of Annihilation (Congregation of Annihilation)
INFECTED RAIN
Never To Return (Time)
CRAZY LIXX
Fire It Up ('23) (Two Shots Of Glory)
RAY ALDER
My Oblivion (II)
HORSKH
Turbine ON (Body)
RIVAL SONS
Mercy (Lightbringer)
NITROVERTS
Starting Point (Endogenous)



EMISSION DU 12 NOVEMBRE


THE GEMS
P.S.Y.C.H.O (Phoenix)
IRONSTONE
Red Hound (single)
MICK MARS
Loyal To The Lie (The Other Side Of Mars)
SAVAGE BLOOD
Warriors of the Fortress (Wheel of Time)
SLOWER
War Ensemble (Slower)
HINAYANA
A tide Unturning (Shatter And Fall)
KINGS CROWN
Servant (Closer To The Truth)
THE DEFIANTS
Hey Life (Drive)
SORTILEGE
Majesté (Coram Populo)
THE GRANDMASTER
Watching The End (Black Sun)
H.E.A.T
Back to the Rhythm (Extra Force)
SOU[f]FRE
La Mémoire de la Peau (single)
THE STRUTS
Somebody Someday (Pretty Vicious)
STORM ORCHESTRA
Now Or Never (What A Time To Be Alive)
THUNDERMOTHER
I Left My License In The Future (single)
RIVAL SONS
Guillotine (Darkfighter)
JAG PANZER
Stronger Than You Know (The Hallowed)


EMISSION DU 29 OCTOBRE



HELMET
Big Shot (Left)
ARCHON ANGEL
Quicksand (II)
ANGELUS APATRIDA
What Kills Us All (feat. Sho-Hai) (Aftermath)
RAGE OF LIGHT
Touch And Destroy (Opaque EP)
ODDISM
Neurosis Of Time (With The White Tiger)
THE ROLLING STONES
Bite My Head Off (Hackney Diamonds)
DIMMU BORGIR
Black Metal (Inspiratio Profanus)
ANDROMIDA
Real (single)
GLACIER EATER
Tempest (Tempest)
SIGNUM REGIS
Ministry of Truth (Undivided)
MASS HYSTERIA
L'air Bien (Tenace part 2)
GOTHMINISTER
I am the Devil (Pandemonium II : The Battle Of The Underworlds)
ASKING ALEXANDRIA
Let Go (Where Do We Go From Here?)
DUFF MCKAGAN
Longfeather (Lighthouse)
SANG FROID
Grace & Doom (All Nighter)
EDU FALASCHI
Sacrifice (Eldorado)
MYRKUR
Valkyriernes Sang (Spine)
TEMPT FATE
Deadlights (Holy Deformity)
INNER SPACE
Gates Of Hell (single)




EMISSION DU 15 OCTOBRE




MYRATH
Heroes (Karma)
DOZER
Mutation/Transformation (Drifting in the Endless Void )
JUDAS PRIEST
Panic Attack (Invicible Shield)
SOPHIE LLOYD
Imposter Syndrom (feat Lzzy Hale) (Imposter Syndrom)
HEART Of A COWARD
Ghost (This Place Only Brings Death)
CAPRA
Silana (Errors)
CASSIDY PARIS
Danger (New Sensation)
MOLYBARON
Something Ominous (Something Ominous)
GHOSTS OF ATLANTIS
Sacramental (Riddles of The Sycophants)
BLACKBERRY SMOKE
Little Bit Crazy (Be Right Here)
HURRICANE
Rock Star Cheater (Reconnected)
GAMMA BOMB
Rusted Gold (Bats)
KENT HILLI
A Fool To Believe (Nothing Left To Lose)
OMNIUM GATHERUM
Slasher (Slasher)
ON THORNS I LAY
Newborn Skies (On Thorns I Lay)
EVERDAWN
Cassiopea (Venera)
THE FIERCE AND THE DEAD
Golden Thread (From The Invisible World)
ESCALPO
Eviscerando o Opressor (Unnus)
VANDERBERG
Burning Skies (Sin)
SUFFOCATION
Perpetual Deception (Hymns From The Apocrypha)



EMISSION DU 1ER OCTOBRE



7 WEEKS
Blackhole You Heart (Fade Into Blurred Lines)
HEIMDALL
The Runes (Hephaestus)
EUROPE
Hold Your Head Up (single)
ALL FOR METAL
Fury Of The Gods (Legends)
FIERCE ATMOSPHERES
From Ashes (The Speed Of Dreams)
VOICE OF RUIN
Unforgiven Sins (Cold Epiphany)
FRAISE
Take You Time (The Fifth Sun Part II)
BIO-CANCER
Revengeance (Revengeance)
KARMAAH
The Grave (Breaking Silence)
DRAGONFORCE
Doomsday party (single)
IRON SAVIOR
In the Realm of Heavy Metal (Firestar)
ORO
Treriksröset (Vig Väg Ände)
SARAYASIGN
Everdying Night (The Lion's Road)
TO KILL ACHILLES
Chemical Counterpart (Recovery)
WITHIN TEMPTATION
Ritual (Bleed Out)
DIO
Push (Killing The Dragon)
RESOLVE
Comfortably Dumb (Human)
KONTRUST
The End (Madworld)
VITALINES
Love And Thunder (Wheels Within Wheels)
EMIL BULLS
The Devil Made Me Do It (Single)
BAD WOLVES
Legends Never Die (Die About It)



Emission du 17 septembre 2023



COREY TAYLOR
We Are The Rest (CMF2)
ANASAZI
Trapped (Cause & Consequences)
SAILING FOR TOMORROW
Lunacy (Living In Wonderland)
LALU
The Fish Who Wanted To Be King (The Fish Who Wanted To Be King)
SECRET SPHERE
J.'s Serenade (Blackened Heartbeat)
AMALEKIM
Psalm II - Efes Sefirah (Avodah Zarah)
Ronnie ATKINS
If You Can Dream It (Trinity)
KIND
Favorite One (Close Encounters)
DAATH
The Silent Foray (single)
EDGE OF FOREVER
Where Are You (Ritual)
FIXATION
More Alive (More Subtle Than Death)
SHAÂRGHOT
Life And Choices (Vol III – Let Me out)
ART NATION
The Last Of The Burned (Inception)
MAX ENIX
The End of an Era (Far from Home)
DARKEN
The End Of Time (Welcome To The Light)
VENDETTA LOVE
On & On (single)
TESSERACT
The Grey (War Of Being)
FROM ASHES TO NEW
Nightmare (Blackout)
STREET FIGHTER
Deadend City (Second Hand Hero)


Emission du 3 septembre 2023



ANNISOKAY
Throne Of The Sunset (Abyss Pt 1)
ANY GIVEN DAY
Get That Done (Single)
SANGDRAGON
Under My Stigmata (Hierophant)
GIRLSCHOOL
It Is What It Is (WTFortyfive?)
ALICE COOPER
The Big Goodbye (Road)
KK's PRIEST
Reap The Whirlwind (The Sinner Rides Again)
WINGS OF STEEL
Garden Of Eden (Gates of Twilight)
ECLIPSE
Got It! (Megalomanium)
JOB FOR A COWBOY
The Agony Seeping Storm (single)
KARRAS
Lutheran Blade (We Poison Their Young)
PRIMORDIAL
Victory Has 1000 Fathers, Defeat Is an Orphan (How It Ends)
SOEN
Fortress (Memorial)
JOHN NORUM
Norma (Gone To Stay)
FILTER
Up Against the Wall (The Algorithm)
SLEAZYZ
Halloween In Hollywood (Glitter Ghoulz From Hell)
NEAL MORSE
The Dreamer Overture (The Dreamer - Joseph, Pt. 1)
BLUT AUS NORD
Nameless Rites (Disharmonium-Nahab)
NATTSVERMER
Voice Inside (Nattsvermer)
FOREST IN BLOOD
Children of The 666 (Abyss)
LYNCH MOB
Time After Time (Babylon)
METALITE
Blazing Skies (Expedition One)


Emission du 30 juillet 2023



PHIL CAMPBELL AND THE BASTARD SONS
Hammer And Dance (Kings Of The Asylum)
DEGREED
Who Are You (To Say) (Public Address)
OOMPH!
Wem die Stunde schlägt (Richter und Henker)
BRUJERIA
Mochado (Esto Es Brujeria)
SKINDRED
Unstoppable (Smile)
VOIVOD
Rebel Robot (Morgöth Tales)
DANKO JONES
Good Time (Electric Sounds)
GRETA VAN FLEET
Waited All Your Life (Starcatcher)
QUEENSRYCHE
Tormentum (Digital Noise Alliance)
SCAR SYMMETRY
Xenotaph (The Singularity - Phase II - Xenotaph)
ANTHEM
Blood Brothers (Crimson And Jet Black)
CAVALERA
Troops Of Doom (Morbid Vision 2023)
SHADE EMPIRE
Sunholy (Sunholy)
MÉLANCOLIA
HissThroughRottenTeeth (HissThroughRottenTeeth)
MEURTRIERES
Rubicon (Ronde De Nuit)
CYHRA
If I (The Vertigo Trigger)
CARBON BLACK
Under Order feat. Tim Ripper Owens (We Remain)
MIKE'S DEAD
Welcome To Hell (single)
CODE ORANGE
Take Shape feat. Billy Corgan (The Above)
GHOSTS OF ATLANTIS
Lands of Snow (Riddle Of The Sycophants)




Emission du 23 juillet 2023




KAMELOT
Eventide (The Awakening)
VOYAGER
Prince Of Fire (Fearless In Love)
PRIMAL FEAR
Deep In The Night (Code Red)
WITHERING SCORN
Prophets Of Demise (Prophets Of Demise)
ROBERT JOHN & THE WRECK
Don't Look Down (Ride Into The Light)
WE CAME FROM SPACE
On the Radio (Overlords)
ALICE COOPER
White Line Frankenstein (Road)
THE ABSTRACT SPACE
Colours of Existence (Antidote)
STARMEN
Tears Never Dry (Starmenized)
NUMA [7534]
I Can't Hold On Any Longer (Nénuphar)
SKÁLMÖLD
Verðandi (Ydalir)
LILIAC
Madness (Madness)
IN THIS MOMENT
The Purge (Godmode)
SCREAM MAKER
Perpetual Burning (Land Of Fire)
FEUERSCHWANZ
SGFRD Dragonslayer (Fegefeuer)
WARHORSE
Warhorse (Warhorse)
TEMPLE OF KATHARSIS
The Burning Flood of Antichrist (Macabre Ritual)
EDGE OF PARADISE
Soldiers of Danger (Hologram)
CROWN MAGNETAR
Everything Bleeds (Everything Bleeds)
KIKIMORA
Fear And Greed (For A Broken Dime)


Emission du 09 juillet 2023



HUMAN VISIONS
Victorious (single)
RUÏM
The Triumph [of Night & Fire] (Black Royal Spiritism – I – O Sino da Igreja)
FURIES
Rise And Shine(single)
DIAMOND DOGS
Down On The Debris Field (About The Hardest Nut To Crack)
SUNBEAM OVERDRIVE
Crimson Stains (Diama)
RAVEN
All Hell's Breaking Loose (All Hell's Breaking Loose)
HEARTLINE
Till The End Of Times (Rock'n'Roll Queen)
THE RESONANCE PROJECT
Void (Ad Astra)
MAMMOTH WVH
Take a Bow (Mammoth II)
TIMECHILD
Call Of The Petrichor (Blossom & Plague)
AMARANTHE
Damnation Flame (single)
FALLING IN REVERSE
Last Resort (Reimagined) (single)
VENOMOUS CONCEPT
The Good Ship Lollipop (The Good Ship Lollipop)
CRYPTA
Trial Of Traitors (Shades of Sorrow)
Mike TRAMP
Lady Of The Valley (Songs of White Lion)
PHIL MANCA
The Race is On (Layers Of Pain)
ELEINE
We Are Legion (We Shall Remain)
Ronnie ROMERO
Castaway On The Moon (single)
AVKRVST
The Pale Moon (The Approbation)



Emission du 25 juin 2023



KRASHKARMA
Survive The Afterlife (Falling Into Pieces)
GODFLESH
Lazarus Leper (Purge)
STEVE LUKATHER
Far From Over (Bridges)
GARDNER/JAMES
I'm Living Free (No Strings)
DROPDEAD CHAOS
Black Thoughts (Underneath The Sound)
BARONESS
Last Word (Stone)
FALSE MEMORIES
The Storm Inside (Hybrid Ego System)
NEAT
Stupid ? (Neat)
CANNIBAL CORPSE
Blood Blind (Chaos Horrific)
VYPERA
Mary Jane (Race Of Time)
BALLS OUT
Hot Mom (Volume 2 – Hot Mom)
AODON
Egon (Portraits)
SWEET & LYNCH
Heart & Sacrifice (Heart & Sacrifice)
SWARM
Sanbiki No Saru (Mad In France)
AVENGED SEVENFOLD
Mattel (Life is But A Dream… With All of You)
EXTREME
#Rebel (Six)
CARTHUS
Blood Crown (Images Of Tyranny
VERTEX
Leviathan (single)
TEMPLE BALLS
No Reason (Avalanche)



Emission du 18 juin 2023




THE GEMS
Like a Phoenix (single)
THE BLACK SOIL
Your Gods Won't Save (Ask Men to Watch the Dust Fall)
ALICE COOPER
I'm Alice (Road)
KILL THE PRINCESS
Inanimate Toy (Bitter Smile)
VOICE OF BACEPROT
What's The Holy (Nobel) Today (Retas)
LEVITH
Spine Reversal (Around The Impulse)
MOLYBARON
Something Ominous (single)
WONDERS
One Million Miles (Beyond The Mirage)
NIGHTHAWK
God Of Thunder (Prowler)
HYPOCRISY
Thy Will Arrive (Worship)
SIRENIA
Twist In My Sobriety (1977)
STELLAR CIRCUITS
Catch Your Death (Sight To Sound)
PANACRONA
Carry The cross (Sun God)
SOUTHERN EMPIRE
When You Return (Another World)
PRAETOR
Move On (Praetor)
THE ZENITH PASSAGE
Divinertia II (Datalysium)
Joel HOEKSTRA's 13
You're Right For Me (Crash Of Life)
WINGER
Stick the Knife in and Twist (Seven)
DAATH
Purified By Vengeance (single)
DEAF RAT
Say You Love Me (Live at Dalhalla)



Emission du 04 juin 2023




NITA STRAUSS
The Golden Trail (The Call of The Void)
OVERKILL
The Surgeon (Scorched)
FEVER 333
Swing (single)
PRIMAL FEAR
Another Hero (Code Red)
CROWN LANDS
Lady Of The Lake (Fearless)
BEFORE THE DAWN
Chains (Stormbringers)
ELECTRIC BOYS
I've Got A Feeling (Grand Explosivos)
ELEGANT WEAPONS
Do Or Die (Horns For A Halo)
BLACK STONE CHERRY
Nervous (Screamin At The Sky)
AUTOGRAPH
This Ain't The Place I Wanna Be (Beyond)
THOUSAND SUN SKY
Enact the Ending (Passenger)
BLIND CHANNEL
Happy Doomsday (single)
EXTREME
X Out (Six)
THIRD EYE
Forest of Lies (Vengeance Fulfilled)
SIGNS OF THE SWARM
Tower of Torsos (Amongst The Low & Empty)
REVOLUTION SAINTS
Crime of the Century (Eagle Flight)
ALYIRIA
Banner of Blood (Heiress)
POLARIS
Inhumane (Fatalism)
ROBLEDO
Broken Soul (single)
POP EVIL
Eye of the Storm (Skeletons)



Emission du 28 mai 2023




MASS HYSTERIA
Allégorie Dans la Brume (Tenace part. 1)
ICE AGE
The Needle's Eye (Waves of Loss and Power)
EVILE
The Unknown (The Unknown)
Arjen LUCASSEN's SUPERSONIC REVOLUTION
The Rise of the Starman (Golden Age of Music)
HOLY MOSES
Downfall Of Mankind (Invisible Queen)
WITHIN TEMPTATION
Wireless (single)
CIRCUS OF ROCK
Alive And Kicking (Lost Behind The Mask)
APEX ORIGIN
Blue Dream (Beyond a Lifetime)
HORSKH
Tension (Body)
JELUSICK
Fly High Again (single)
ACOD
The Hourglass Slave (Cryptic Curse)
BUTCHER BABIES
Red Thunder (single)
ECLIPSE
The Hardest Part Is Losing You (Megalomanium)
MARTIN MILLER
Web of Lies (Maze Of My Mind)
ANOTHER DAY DAWNS
On Our Own (single)
Joel HOEKSTRA's13
Torn Into Lies (Crash Of Life)
DRAIN
Weight Of The World (Living Proof)
HÄMÄRÄ
Isolation (Ivory Tower)
GHOST
Jesus He Knows Me (Genesis cover)
GOZU
Tom Cruise Control (Remedy)




Emission du 14 mai 2023




CONQUER // DIVIDE
Welcome2paradise (SlowBurn)
VENUES
Haunted House (Single)
ROBERT JOHN & THE WRECK
Bring Me Back Home Again (single)
REACH NYC
Killing Time (Single)
BLACK RAINBOWS
Megalomania (Superskull)
SCREAMACHINE
Church Of The Scream (Church Of The Scream)
THE SPECTRE BENEATH
Forsaken We All Fall (single)
MASK OF PROSPERO
Lethe (Hiraeth)
PALACE OF THE KING
Friends In Low Places (single)
L.A. GUNS
Like a Drug (Black Diamonds)
THE AMITY AFFLICTION
Not Without My Ghosts (Not Without My Ghosts)
JEN ASCENDING
What's Wrong (Bleeding Out)
PHILIPPE KALFON
Race Of Fire (Perfect World)
HAMASAARI
White Pinnacles (Ineffable)
LES PROJETS D'ATHENA
CHICXULUB (Céleste)
GALACTIC EMPIRE
Star Wars And The Revenge Of The Sith (Special Edition)
MAMMOTH WVH
Like A Pastime (Mammoth II)
ELYOSE
Vendredi noir(Déviante)
WALHALLA
Demons Over Nordland (Release The Beast)



Emission du 07 mai 2023



SKINDRED
If I Could (Smile)
IHSAHN
The Observer (Fascination Street sessions)
LOCOMUERTE
La Vida Loca (Los Clasicos De Locos)
LORD OF THE LOST
Blood & Glitter (Blood & Glitter)
LES TAMBOURS DU BRONX
Chaos (feat Andreas Kisser) (Evilution)
STRUCTUAL
Your Damnation (Decrowned)
KVELERTAK
Krøterveg (Endling)
AGORA
In the Name of Destruction (Single)
CORROSION OF CONFORMITY
On The Hunt (single)
REZN
Possession (Solace)
RING OF GYGES
Nautilus (Metamorphosis)
THE WINERY DOGS
Xanadu (III)
TARCHON FIST
Wolfpack (The Flame Still Burns)
CARCARIASS
Billions of Suns (Afterworld)
TSJUDER
Iron Beast (Helvegr)
THERAPY?
Two Wounded Animals (Hard Cold Fire)
SHOCK TREATMENT
Loyal to the Cause (Set The Record Straight)
ABEL SEQUERA
Beyond Known Frontiers - Traveller Companion (Soundscapes)
ATLASES
Earthshine (Between The Day & I)
TOCSIN
Heresia (The Calm, The Chaos)
SATRA
Travellers (Travellers)


Emission du 23 avril 2023



TYGERS OF PAN TANG
Back For Good (Bloodlines)
DANAVA
Let The Good Times Kill (Nothing but Nothing)
FUTURE PALACE
Malphas (single)
DAYS BEFORE TOMORROW
Has Time Moved On ? (Now and Then, Pt. II : Stories and Dreams)
BEFORE THE DAWN
Destroyer (Stormbringers)
LIVIN' EVIL
Behind The Light (Prayers And Torments)
RAVEN
Go For The Gold (All Hell is Breaking Loose)
JASON BIELER AND THE BARON VON BIELSKI ORCHESTRA
Heathens (Postcards from the Asylum)
CURRENTS
So Alone (The Day We Seek)
JESUS PIECE
Silver Lining (...So Unknown)
BLACK ORCHID EMPIRE
Scarlet Haze (Tempus Veritas)
ROADRUNNER UNITED
Roots Bloody Roots (The Concert)
HEARTLAY
Carnivore As Well (Sovereign Sore)
TRIBULATION
Hamartia (Hamartia)
RUNEMAGICK
Revocation Of Spectral Paths (Beyond The Cenopath of Mankind)
WINGER
It All Comes Back Around (Seven)
WYTCH HAZEL
A Thousand Years (IV : Sacrament)
PYRAMAZE
Fortress (Bloodlines)
SCAR SYMMETRY
Scorched Quadrant (The Singularity (Phase II - Xenotaph)
LAST IN LINE
Ghost Town (Jericho)



Emission du 09 avril 2023




METALLICA
72 Seasons (72 Seasons)
LUNAR
Turn Off The World (The Illusionist)
FEAR FACTORY
New Messiah (Re-industrialized)
SMACKBOUND
Imperfect Day (Hostage)
DIE HUMANE
Crossroads (Crossroads)
MARIANA'S REST
Light Reveals Our Wound (Auer)
CIRCUS OF ROCK
Is It Any Wonder (Lost Behind The Mask)
THE WRAITH PATH
The Hanged Man (Single)
SILMARILS
Welcome To America (single)
SWEET & LYNCH
You'll Never Be Alone (Heart & Sacrifice)
KORONUS
Dethroned (Sentinel)
THE HU
Black Thunder (Rumble of Thunder)
MAGNUS KARLSSON'S FREE FALL
Holy Ground (Hunt The Flame)
WORSELDER
Absurd Heroes (Redshift)
HORSKH
Interface (Body)
DEF LEPPARD
Animal (Drastic Symphonies)
SWARM
One Cent (Mad in France)
WHITECHAPEL
I Will Find You (Kin)



Emission du 26 mars 2023



MAMMOTH WMH
Another Celebration At The End of The World (Mammoth II)
DIASPORA
Shattered (Pendulum)
MASS HYSTERIA
Mass Veritas (Tenace Part. 1)
KAMELOT
Opus Of The Night (Ghost Requiem) (The Awakening)
JAGGU
Earth Murder (Rites for the Damned)
HYLDR
Your Frozen Chest (Order Of The Mist)
MARKO HIETALA
Dead God's Son (Pyre Of The Black Heart)
NE OBLIVISCARIS
Misericorde I - As The Flesh Falls (Exul)
IMMORTAL
War Against All (War Against All)
STORMWARNING
Eye Of The Storm (Stormwarning)
THE ENIGMA DIVISION
The Escapist (The Enigma Division)
NIGHT DEMON
Obsidian (Outsider)
SEVENTH CRYSTAL
Higher Ground (Wonderland)
REDEMPTION
I Am The Storm (I Am The Storm)
STORMHAVEN
Shadow Walker (Blindlight)
ENEMY EYES
Peace And The Glory (History's Hand)
NITA STRAUSS
Winner Takes All (Single)
WORDS THAT BURN
Playgod (Cut Throat Culture)



Emission du 12 mars 2023



THE WARM LAIR
Reptiles Under The Sun (Ride On Our Side)
PERIPHERY
Atropos (Periphery V: Djent Is Not A Genre)
SAMURAI PIZZA CATS
Pizza Homicide (single)
BLACK STAR RIDERS
Catch Yourself On ('Wrong Side of Paradise)
DEVILDRIVER
Through The Depths (Dealing With Demons Vol.II)
SEER OF THE VOID
Death is my Name (Mantra Monolith)
CRADLE OF FILTH
She is a Fire (Trouble And Their Double)
HYPNO5E
Sheol Part II – Sheol
ICELAND
Magic C'r'cl (Iceland)
HAKEN
Taurus (Fauna)
SKAM
Do It Again (Intravenous)
LATTERMATH
The Vice (Winter's Painting)
EXTREME
Rise (Six)
SHREZZERS
23 (Sex & Sax)
MONOLYTH
Into Speechlessness (We've Caught The Sun)
PEROPERO
Event Horizon (Massive Tales of Doom)
CARCARIASS
The Hive (Afterworld)
ÉTALE
At Infinity (Phynai)
INSOMNIUM
The Witch Hunter (Anno 1696)




Emission du 26 février 2023




BURNING WITCHES
The Dark Tower (The Dark Tower)
SLEEP TOKEN
Chokehold (Single)
DAATH
No Rest No End
JOHN DIVA & THE ROCKETS OF LOVE
Runaway Train (The Big Easy)
WEIGHT OF EMPTINESS
Wolves (Withered Paradogma)
TYRANT
The Sun, The Moon and The Truth (The Lowest Level)
WOE UNTO ME
Spiral Shaped Hopewreck (Along The Meandering Ordeals Reshape The Pivot of Harmony)
BLIND ILLUSION
Straight as the Crowbar Flies (Wrath of the Gods)
LUCIFER STAR MACHINE
Purgatory Souls (Satanic Age)
MOTIVE BLACK
Fake (Auburn)
FROZEN CROWN
Black Heart (Call Of The North)
TREPONEM PAL
Screamers (Screamers)
TRAMALIZER
Hating God (Fumes Of Funeral Pyres)
KNOGJÄRN
Bedövning (Mera bedövning)
MONROE
In The Darkness (This is Rebirth)
HAKEN
Taurus (Fauna)
DOWNFALL OF GAIA
Existence Of Awe (Silhouettes of Disgust)
NAUT
Damocles (Hunt)
POLAR
Snakes of Eden (Everything, Everywhere)



Emission du 12 février 2023




ENFORCER
Coming Alive (Nostalgia)
LOMOR
Constrained Humanity (Perseverance Of Sickness)
HANGING GARDEN
The Fireside (The Garden)
BLACK STONE CHERRY
Out Of Pocket (single)
WHEEL
Blood Drinker (Rumination)
EVENLINE
Not The Same (The Scars We Left Behind)
WIG WAM
Forevermore (Out Of The Dark)
FALLING IN REVERSE
Watch The World Burn (single)
SHOTMUX
Forget About Us (The Mindset Complex)
LODZ
You'll Become a Memory (Moons And Hideaways)
THE ANSWER
Livin On The Line (Sundowner)
THE WOLVES OF AVALON
Men of Gododdin (Y Gododdin)
STATIC X
Terrible Lie (Project Regeneration Volume 2)
MAGNUS KARLSSON'S FREEFALL
Hunt The Flame (Hunt The Flame)
EMOLECULE
The Architect (The Architect)
FROM ASHES TO NEW
Nightmare (single)
ENSLAVED
Forest Dweller (Heimdal)
ARCTIC RAIN
Fire In My Eyes (Unity)
HAMMERS OF MISFORTUNE
Vipers Cross (Overtaker)
VEIL OF MAYA
Godhead (Godhead)



Emission du 29 janvier 2023




DEATHSTARS
This Is (Everything Destroys You)
OCTANE
You Make Me High (Back in the Game)
AVATAR feat. Lzzy Hale
Violence No Matter What (Dance Devil Dance)
SOPHIE LLOYD feat Hathan James
Do Or Die (single)
VINNIE MOORE
Rise (Double Exposure)
RISE OF THE NORTHSTAR
One Love (Showdown)
‌ASYLUM PYRE
The Nowhere Dance (Call Me Inhuman)
CELESTIAL WIZARD
Revenant (Winds of the Cosmos)
METALLICA
Screaming Suicide (72 Seasons)
‌SHAKRA
Invincible (single)
MOTÖRHEAD
Bullet In Your Brain (single)
ENTER SHIKARI
Pls Set Me On Fire (A Kiss For The Whole World)
GIRISH AND THE CHRONICLES
Ride To Hell (Back On Earth)
REXOR
Spirit Of The Dark (For glory And Freedom)
GHOST Feat. Joe Elliott
Spillways (Impera)
ALL MY SHADOWS
The Phantoms Of The Dawn (Eerie Monsters)
SLEAZER
Speed Of Fright (Speed Of Fright)
SUASION
Infinite (The Infinite)
TARMAT
True Colors (Out Of The Blue)
TITANS RAGE
Never Surrender (Never Surrender)



Emission du 22 janvier 2023
invité : SORTILEGE



SORTILEGE
Sortilège (Phoenix)
ORCA
Without A Sound (The Invitation)
SORTILEGE
Mourir Pour Une Princesse (Phoenix)
STARGAZER
Can You Conceive It (Life Will Never Be The Same)
TONIC BREED
Fuel the Fire (Fuel the Fire)
PHILIPPE KALFON
Power (Xi)
‌‌REVOLUTION SAINTS
Need Each Other (single)
SORTILEGE
Walkyrie (Apocalypso)
MISANTHROPE
L'Héritage de la Peste (Les Déclinistes)
SORTILEGE
Toujours Plus Haut (Phoenix)
INFINITE & DIVINE
Larp (Ascendency)
SORTILEGE
Vampire(Apocalypso)
ARENA
The Equation (The Theory of Molecular Inheritance)
SORTILEGE
Délire d'un Fou (Phoenix)
SORTILEGE
Messager (Phoenix)


Emission du 08 janvier 2023


KATATONIA
Birds (Void Of Stars)
DYSLESIA
Voices (A Taste of Hell)
EONIAN
Lay All Your Love On Me (single)
HEROES AND MONSTERS
Let's Ride It (Heroes And Monsters)
INCURSION
The Sentinel (Blinding Force)
FEUERSCHWANZ
The Final Countdown (Todsunden)
REVOLUTION SAINTS
Eagle Flight (single)
THY LISTLESS HEART
Confessions (Pilgrims on the Path of No Return)
ATROCITY
Malicious Sukkubus (Okkult III)
CROWNE
In The Name Of The Fallen (Operation Phoenix)
WEDINGOTH
I Don't Care (Five Star Above)
BULLET FOR MY VALENTINE
No More Tears To Cry (Bullet For My Valentine)
AUTOGRAPH
Take Me Higher (Beyond)
SVART CROWN
Les Terres Brûlées (Les Terres Brûlées)
ANKOR
Prisoner (single)
STEEL PANTHER
1987 (On The Prowl)
TALLAH
Shaken (The Generation Of Danger)
WITHIN TEMPTATION
The Fire Within (single)



Emission du 18 décembre 2022
30ème saison !



AVATAR
The Dirt I'm Buried In (Dance Devil Dance)
INSONIKA
Monsters In My Head (Pithos)
KATATONIA
Austerity (Sky Void of Stars)
UMBILICUS
Gathering At The Kuiper Belt (Path Of 1000 Suns)
HELLRIPPER
The Nuckelavee (Warlocks Grim & Withered Hags)
BARABBAS
De La Viande (La Mort Appelle Tous Les Vivants)
PIERCE THE VEIL
Emergency Contact (The Jaws Of Life)
THE RIVEN
Peace and Conflict (Peace and Conflict)
APOCALYPTICA & EPICA
Rise Again (single)
SPIRITWORLD
Committee of Buzzards (Deathwestern)
LEAGUE OF DISTORTION
I'm A Bitch (League Of Distortion)
EXIST IMMORTAL
Behind the Eyes (Exist Immortal)
THE LAST TEN SECONDS OF LIFE
Liberation (Single)
NICKELBACK
Vegas Bomb (Get Rollin')
HOST
Hiding From Tomorrow (IX)
YORTSED
Train To Kill (Time For Anger)
DEATH LEGACY
Ora Pro Nobis (Mater Larvarum)
LEATHERWOLF
Kill The Hunted (Kill The Hunted)
AKIAVEL
Witchcraft (Veni Vidi Vici)
DYSLESIA
Voices (A Taste of Hell)


Emission du 11 décembre 2022
30ème saison !



ELVENKING
Rapture (Reader Of The Runes - Rapture)
THERION
Lucifuge Rofocale (Leviathan II)
BURY TOMORROW
Boldcutter (The Seventh Sun)
WHITE SPIRIT
Wait a Little Longer (Right or Wrong)
CURSE OF CAIN
Alive (Curse Of Cain)
JUDICATOR
Daughter of Swords (The Majesty of Decay)
OAK
Disintegrate I (Disintegrate I)
THRESHOLD END
Abode of the Dead (The Ominous Inception)
GRAVEWORM
Dead Words (single)
PHILOSOPHOBIA
I Am (Philosophobia)
MYTHOSPHERE
Star Crossed (Pathological)
KAMPFAR
Fandens Trall (Til Klovers Takt)
PRAETOR
No Return (Praetor)
O.R.k.
As I Leave (Screamnasium)
VIRGIL
Eternity (Acheron)
JERA
Destined Death (Single)
XENTRIX
Spit Coin (Seven Words)
SWORD
Spread The Pain (III)
FROZEN FACTORY
Loud, Lazy, Late (Of Pearls & Perils)
IN SANITY
Phoenix Rises (For We Triumph)
WITCHFINDER
Lucid Forest (Forgotten Mansion)



Emission du 04 décembre 2022
30ème saison !



METALLICA
Lux Aeterna (72 Seasons)
SABU
Kandi (Banshee)
MONOLYTH
The Neverending Beginning (We've Caught The Sun)
AFTER LAPSE
Face The Storm (Face The Storm)
INFANTERIA
Raging Bastards (Patriarch)
DELAIN
Beneath (Dark Waters)
T3NORS
April Rain (Naked Soul)
AHASVER
Dust (Causa Sui)
EVENLINE
White & Blue (The Scar We Left Behind)
URIAH HEEP
Save Me Tonight (Chaos & Colour)
ASYLUM PYRE
Virtual Guns (Single)
LACUNA COIL
Comalies XX (Comalies XX)
WORKING KLASS HEROES
Collapse (No Excuses No Remorses)
RICOCHETS
Shooting Star (Closer To The Light)
INGESTED
Ashes Lie Still (Ashes Lie Still)
COBRA CULT
Late Night Adventure (Don't Kill The Dark)
ABOUT US
Our Fairyland (About Us)
ENTRANSIENT
Synergize (Ghosts In The Halls)
LOST SOCIETY
Stitches (If The Sky Came Down)
THE CULT
A Cut Inside (Under The Midnight Sun)



Emission du 20 novembre 2022
30ème saison !



BLACKBRIAR
Crimson Faces (single)
BRUTUS
Dust (Unison Life)
GUERNICA MANCINI
Inception (single)
FASTER PUSSYCAT
Pirate Love (single)
SIX BY SIX
Reason To Feel Calm Again (Six By Six)
SKINDRED
Gimme That Boom (single)
BLIND GUARDIAN
Destiny (The God Machine)
RAGE
To Live And To Die (Spreading the Plague)
ATENA
Slip Away (single)
THRESHOLD
Haunted (Dividing Lines)
THE NECROMANCERS
The Needle (Where The Void Rose)
KASSOGHTA
Awake (Revolve)
GIRISH AND THE CHRONICLES
Loaded (Back On Earth)
CRITICAL DEFIANCE
No Life Forms (No Life Forms)
BLOODCLOT
War Castles (Souls)
THE ANSWER
Blood Brother (Sundowner)
DEATH DENIED
The Apostate Soul (Through Waters, Through Flames)
CRUACHAN
The Crow (single)
TEN
The Tidal Wave (Something Wicked This Way Comes)



Emission du 06 novembre 2022
30ème saison !



JOE LYNN TURNER
Tortured Soul (Belly Of The Beast)
DRENALIZE
Strangers In the Mirrors (Edge of Tomorrow)
STRYPER
Ashes To Ashes (The Final Battle)
KALLE WALLNER
Three (Voices)
GOTHMINISTER
This is Your Darkness (Pandemonium)
IATT
Ouroboros (Magnum Opus)
SEETHING AKIRA
Something In The Water (Nozomi)
MAGOYOND
Le Village (Necropolis)
THE INTERBEING
Synthetic Bloodline (Icon of the Hopeless)
HARUN DEMIRASLAN
Brothers (In Motion)
BOSTON MANOR
Floodlights On The Square (Datura)
PARIUS
The Signal (The Signal Heard Throughout Space)
TROLD
Jul I Skoven (single)
DESTRUCTION
No Faith In Humanity (Diabolical)
EARTHSIDE
We Who Lament (single)
SOULFLY
Totem (Totem)
OTHERWISE
New Way To Hate (Gawdzillionaire)
TALAS
Inner Mounting Flame (1985)
NOSTROMO
In Praise Of Betrayal (Bucephale)




Emission du 23 octobre 2022
30ème saison !



MOLYBARON
Vampires (single)
AMON AMARTH
Oden Owns You All (The Great Heathen Army)
BEYOND THE BLACK
Winter Is Coming (Beyond The Black)
FOOL'S PARADISE
Follow The Leader (Living In A Fantasy)
DISTURBED
Part of Me (Divisive)
DEFLESHED
Grind Over Matter (Grind Over Matter)
BROTTHOGG
Ravn (Epicinium)
NOVELISTS FR
Heretic (Déjà Vu: Première Partie)
KLONE
Within Reach (single)
SPHERES
Algorithmic Sentience (Helios)
ZEBRAHEAD
No Tomorrow (single)
CRONE
Abyss Road (Gotta Light ?)
QUEENSRYCHE
Behind the Walls (Digital Noise Alliance)
LOUDNESS
Virtual Reality (Sunburst)
VENTED
My Desire (Cruelty and Corruption)
STRATOVARIUS
Survive (Survive)
TRUST
Dimanche Soir au Bord du Gouffre (Propaganda)
MY OWN FEAR
Ghosts On The Warpath (Violence Made History)
HOULE
Sous l'Astre Noir (Houle)




Emission du 16 octobre 2022
30ème saison !


POWERWOLF
My Will Be Done (single)
HOWARD
I Hear a Sound (Event Horizon)
TIME FOR A KING
Times Like This (The Hell We Create)
OZZY OSBOURNE
Mr Darkness (Patient n°9)
POLYPHIA
Ego Death (Remember That You Will Die)
CELLDWELLER
Blind Lead The Blind (Satellites)
ALICE COOPER
I'm Eighteen (Live From The Astroturf)
AZAAB
The Infernal Citadel (Summoning The Cataclysm)
IMPERIAL TIDE
Slip (single)
THRESHOLD
Complex (Dividing Lines)
BESIEGED
Paragons of Brutality (Violence Beyond All Reason)
TURMION KÄTILÖT
Isa Meidan (Omen X)
ZERO HOUR
Technocracy (Agenda 21)
EPICA
The Great Tribulation - feat Fleshgod Apocalypse (The Alchemy Project)
SKID ROW
Time Bomb (The Gang's All Here)
DIVERGENCY
Le ciel tremble (Aurora)
GODSMACK
Surrender (single)


Emission du 02 octobre 2022
30ème saison !



AVANTASIA
The Inmost Light (A Paranormal Evening With The Moonflower Society)
STRATOVARIUS
Frozen In Time (Survive)
SABATON
Dreadnought (Weapons Of The Modern Age)
EPICA
Facade of Reality (Live At Paradiso)
BEHEMOTH
Versus Christus (Opvs Contra Natvram)
ARCH ENEMY
Spreading Black Wings (Deceivers)
RAVEN
Destroy All Monsters (Leave Em Bleeding)
MUNICIPAL WASTE
Demoralizer (Electrified Brain)
KIM MELVILLE
Evil Trouble Cupcake (single)
MONSTER TRUCK
Warriors (Warriors)
COBRA SPELL
The Midnight Hour (Anthems Of The Night)
MESSALINE
Je Voulais Te Dire (Vieux Démons)
ELECTRIC CALLBOY
Parasite (Tekkno)
SCARLEAN
Keep Your Secret (Silence)
CARCARIASS
No Aftermath (single)
CABAL
Exit Wound (Magno Interius)
FALLUJAH
Eden's Lament ( Empyrean)
LAMB OF GOD
Grayscale (Omens)
FIT FOR AN AUTOPSY
Walk With Me In Hell
MONTAGNE
We re Not Embarking On An Interstellar Journey (single)
MAUDITS
Loved (SaaR)
HEILUNG
Tenet (Drif)




EMISSION DU 18 SEPTEMBRE 2022


OZZY OSBOURNE
No Escape From Now (Patient Number 9)
SLIPKNOT
Medicine for the Dead (The End, So Far)
PARKWAY DRIVE
Glitch (Darker Still)
JOURNEY
United We Stand (Freedom)
CORVUS CORAX
Béowulf Is Mín Nama (Era Metallum)
MALEMORT
Je m'en irai (Château Chimères)
CATS IN SPACE
Goodbye To The American Dream (Kickstart The Sun)
UNPROCESSED
Dinner (Boy Without A Gun)
STRYPER
Transgressor (The Final Battle)
ONE DESIRE
Never Gonna Stop (Single)
THE HU
Black Thunder Part 1 & 2 (Rumble Of Thunder)
ACOD
Genus Vacuitatis (Fourth Reign Over Opacities and Beyond)
TABOO
Into The Sun (Taboo)
CROBOT
Electrify (Feel This)
MOL
Tvesind (Diorama)
SUNSTORM
Games We Play (Brothers In Arms)
SADIST
Fleshbound (Firescorched)
RED MOURNING
Flowers & Feathers (Flowers & Feathers)



EMISSION DU 04 SEPTEMBRE 2022


CYHRA
ReadY To Rumble (single)
ANTIGAMA
Holy Hand (Whiteou)
ENSLAVED
Kingdom (single)
ZZ TOP
Gimme All Your Lovin' (Raw)
TROUBLE
Hunters of Doom (The Distortion Field - Remaster 2022)
QUEENSRYCHE
Behind The Walls (Digital Noise Alliance)
VANDEN PLAS
Scarlet Flower Fields (Live & Immortal)
PATHOS & LOGOS
Ivdex (Cult)
NICOLAS CAGE FIGHTER
Shrine Of Wire (The Bones That Grew From Pain)
‌ALAN PARSONS
I Won't Be Led Astray (From The Next World)
CIVIL WAR
Oblivion (Invaders)
TOMB OF FINLAND
Coffin Bound (single)
H.E.A.T.
Nationwide (Force Majeure)
CKRAFT
Ave Echidna (Epic Discordant Vision)
GOTHMINISTER
Star (Pandemonium)
MIKE TRAMP
Prettiest Girl (Stand Your Ground)
THE SHEEPDOGS
Scarborough Street Fight (Outta Sight)
CONAN
Ritual of Anonymity (Evidence Of Anonymity)
THE ERINYES
Death By A Broken Heart (The Erinyes)


EMISSION DU 31 JUILLET 2022


DISTURBED
Hey You (single)
BREAUX
Bones and Ash (Doom Goddess)
THRESHOLD
Silenced (Dividing Lines)
LORNA SHORE
Sun//Eater (Pain Remains)
STRYPER
See No Evil, Hear No Evil (single)
MY DILIGENCE
The Matter, Form and Power (The Matter, Form and Power)
THE NIGHT FLIGHT ORCHESTRA
Black Stars And Diamonds (single)
T.E.M.P.
Jour De Lose (S'Attendre Au Pire)
ALTERBRIDGE
Pawns & Kings (Pawns & Kings)
KAROLINE
Sniff l'odeur des camions (Karoline)
MEGADETH FT Ice-T
Night Stalkers (The Sick, The Dying…And The Dead!)
…AND YOU WILL KNOW US BY THE TRAIL OF DEAD
No Confidence (XI-Bleed Here Now)
NO RETURN
The Only One (Requiem)
DROSTE
The Passage (Chasing The Sun)
SLIPKNOT
The Dying Song - Time To Sing (The End, So Far)
BLACKRAIN
Untamed (Untamed)
LAURENCE JONES
Anywhere With Me (Destination Unknown)
OZZY OSBOURNE
Degradation Rules (Patient Number 9)
ENMITY
Resistance (Demagoguery)



EMISSION DU 10 JUILLET 2022


CLUTCH
We Strive For Excellence (single)
PURE REASON REVOLUTION
Our Prisme (Above Cirrus)
PARKWAY DRIVE
The Greatest Fear (Darker Still)
VISIONS OF ATLANTIS
Pirates Will Return (Pirates)
SHINEDOWN
America Burning (Planet Zero)
COLDRAIN
Cut Me (Nonnegative)
MALEVOLENCE
On Broken Glass (Malicious Intent)
BLOODBATH
Zombie Inferno (Survival Of The Sickest)
WITHIN TEMPTATION
Don't Pray For Me (Single)
SYSTEMHOUSE33
Summoning the Courage (Salvation)
BRYMIR
Voices In The Sky (Voices In The Sky)
COHEED AND CAMBRIA
Ladders of Supremacy (Vaxis II A Window of the Waking Mind)
ACOD
The Prophecy Of Agony (Fourth Reign Over Opacities And Beyond)
SMASH INTO PIECES
Throne (Disconnect)
PIST.ON
Cold World (Cold World - EP)
DIRTY SHIRT
Dope-A-Min (Get Your Dose Now!)
GREG PUCIATO
Reality Spiral (Mirror Cell)
HOLLYWOOD UNDEAD
City Of The Dead (Hotel Kalifornia)
SICK'N BEAUTIFUL
Drop It 2 The B (Starstruck)
DEATHSPELL OMEGA
Our Life Is Your Death (The Long Defeat)


EMISSION DU 26 JUIN 2022


ALESTORM
Seventh Rum Of a Seventh Rum (Seventh Rum Of a Seventh Rum)
SAFFIRE
Triumph Of The Will (Taming The Hurricane)
STRYPER
Rise To The Call (single)
TERAMAZE
Ticket To The Next Apocalypse (Single)
VAPULEADOR
Virtud Absoluta (Cántico al Cosmos)
BEHEMOTH
Off To War (Opvs Contra Natvram)
MARCO MENDOZA
Take It To The Limit (Single)
ORATORY
Capitulation Genuflect (Inner Pyre)
KHOLD
Dystopi (Svartsyn)
RONNIE ATKINS
Make It Count (Make It Count)
BETTER STRANGERS
But I Don't Know Your Name (Single)
SOILWORK
Nous Sommes La Guerre (Övergivenheten)
JEFF SCOTT SOTO
Last To Know (Complicated)
CHARLIE GRIFFITHS
Tiktaalika (Tiktaalika)
MACHINE HEAD
Unhallowed (Of Kingdom And Crown)
NEW HORIZON
Event Horizon (Gate of the Gods)
FAÜST
Through Ceiling To Hell (Tinnitus Inquisition)
ERUPTION
Beyond The Black (Tellurian Rupture)


EMISSION DU 12 JUIN 2022



MICHAEL MONROE
Everybody's Nobody (I Live Too Fast To Die Young)
CAVE IN
New Reality (Heavy Pendulum)
EVERGREY
The Great Unwashed (A Heartless Portrait - The Orphean Testament)
DECASIA
Override (An Endless Feast For Hyenas)
THE HALO EFFECT
The Needless End (Days Of The Lost)
SILHOUETTE
La Première Neige (Les retranchements)
KORPIKLAANI
Interrogativa Cantilena
THE BONELESS ONES
Bones Of Rock (Back To The Grind)
THE DEAD DAISIES
Radiance (single)
MUDWEISER
High Again (The Call)
THE GHOST INSIDE
One Choice (The Ghost Inside)
SEEDS OF MARY
Somewhere Between Me & Myself
BUKOWSKI
NCFYC
NAZARETH
Strange Days (Surviving The Law)
PANZERFAUST
The Hive and the Hole (The Suns of Perdition – Chapter III: The Astral Drain)
HAKEN
Nightingale (Single)
MOODRING
Stargazer (Stargazer)
KREATOR
Strongest Of The Strong (Hate Über Alles)



EMISSION DU 29 MAI 2022






SCARDUST (feat Patty Gurdy)
Concrete Cages (Strangers)
GOTT
Venus in Mirage (To Hell to Zion)
THE HU
This is Mongol (single)
PATTERN-SEEKING ANIMALS
I Can't Stay Here Anymore (Only Passing Through)
CLEANBREAK
Coming Home (Coming Home)
COLD NIGHT FOR ALLIGATORS
Water (The Hindsight Notes)
SEPTICFLESH
Coming Storm (Modern Primitive)
IBARAKI
Tamashii No Houkai (Rashomon
TROLLFEST (feat. Jonne Järvelä)
All Drinks on Me (Flamingo Overlord)
ASHES OF ARES
Our Last Sunrise (Emperors And Fools)
8 KALACAS
Esquizofrenia (Fronteras)
BRYAN ADAMS
Kick Ass (So Happy It Hurts)
JOHN NORUM
Sail On (Gone To Stay)
EGOR LAPPO
Invisible Walls (Naturealism)
ARCH ENEMY
Sunset Over The Empire (Deceivers)
BLACK MAP
Chasms (Melodoria)
AVANTASIA
The Wicked Rule The Night (A Paranormal Evening With The Moonflower Society)
THUNDER
Across The Nation (Dopamine)
BLOODHUNTER
The Eye Of The Serpent (Knowledge Was The Price)




EMISSION DU 15 MAI 2022




SOILWORK
Övergivenheten (Övergivenheten)
KANDIA
Fight Or Flight (Quaternary)
RED SUN ATACAMA
Echoes (Darwin)
BETH HART
The Crunge (A Tribute To Led Zeppelin)
CROWBAR
The Fear That Binds You (Zero And Below)
MALEMORT
Quelle Sorte d'Homme (Château-Chimères)
DARE
The Devil Rides Tonight (Road To Eden)
PLAYGROUNDED
Our Fire (The Death of Death)
SOULFLY
Superstition (Totem)
SATAN
Burning Portrait (Earth Infernal)
CLEGANE
Fractured (White of the Eye)
BLEED FROM WITHIN
Flesh And Stone (Shrine)
JORN
Over The Horizon Radar (Over The Horizon Radar)
ABSENT IN BODY
Rise From Ruins (Plague God)
CRISIX
Extreme Fire Hazard (Full HD)
RONNIE ROMERO
No Smoke Without A Fire (Raised On Radio)
WOLF
Visions for the Blind (Shadowland)
IGNEA
Maguras' Last Kiss (Bestia)


EMISSION DU 1er MAI 2022






ICONIC
Nowhere To Run (Second Skin)
ALDO NOVA
Hey Ladi Dadi (The Life and Times of Eddie Gage)
CANCER BATS
Shadow of Mercury (Psychic Jailbreak)
TED NUGENT
Feedback GrindFIRE (Detroit Muscle)
HEART ATTACK
Wings Of Judgement (Negative Sun)
VON HERTZEN BROTHERS
Day of Reckoning (Red Alert In The Blue Forest)
DEF LEPPARD
Take What You Want (Diamond Star Halos)
BILLYBIO
Turn The Wounds (Black Out)
CROWN COMPASS
Gilbert (The Drought)
SPHERIC UNIVERSE EXPERIENCE
Legacy (Back Home)
MSG
A King Has Gone (Universal)
AS I MAY
Under The Gun (Karu)
ANIMALS AS LEADERS
Gestaltzerfall (Parrhesia)
CALIBAN
Ascent Of The Blessed (Dystopia)
KIRK HAMMETT
High Plains Drifter (Portals)
ARISE
Déjà Vu (Eon)
LAST TEMPTATION
Stronger Than Fate (Fuel For My Soul)
SOHO RIOT
You're Mine (Square One)
MOTOR SISTER
Can't Get High Enough (Get Off)
MICHAEL MONROE
Can't Stop Falling Apart (I Live Too Fast To Die Young)


EMISSION DU 17 AVRIL 2022




MACHINE HEAD
Choke On The Ashes Of Your Hate (Of Kingdom And Crown)
OPETH
Width of a Circle (In Cauda Venenum [Extended Edition] Bonus Tracks)
THUNDERMOTHER
Watch Out (Black And Gold)
ROCK 'N CHILD
The fool (Single)
THE HALO EFFECT
Days Of The Lost (Days Of The Lost)
STENGAH
He and the Sea (Soma Sema)
FIVE FINGER DEATH PUNCH
Afterlife (single)
SLAEGT
Deceived By An Amethyst (Goddess)
FAUN & ELUVEITIE
Gwydion (Pagan)
PORT NOIR
All Class (Cuts)
RXPTRS
Rock Bottom is a Stepping Stone (Living Without Death's Permission)
JACK AND THE BEARDED FISHERMEN
Beware of birds (Playful winds)
DECAPITATED
Hello Death (Culture Cancer)
THE BLANK CANVAS
Black Lotus (Dark Mirage)
JAMES LABRIE
Give And Take (Beautiful Shade Of Grey)
ICELAND
Brain Washing (Iceland)


EMISSION DU 03 AVRIL 2022



LOFOFORA
Borderline (Vanités)
VIO-LENCE
Screaming Always (Let the World Burn)
NOTHING MORE
Turn it Up Like (Stand In The Fire)
WARHEAD
Therapy (Single)
KOZORIA
Reborn (single)
BLACK SWAN
Eagles Fly (Generation Mind)
THE OCEAN
Primal [State of Being] (Lustmord - The Others [Lustmord Deconstructed])
TORONTO IS BROKEN
Circle (ft. Sebotage)
SEVENTH WONDER
Warriors (The Testament)
KONVENT
Into the Distance (Call Down the Sun)
SYLVAINE
Nowhere, Still Somewhere (Nova)
PENDRAGON
Shane (The World MMXIX)
E-L-R
Three Winds (Vexier)
MESHUGGAH
I Am That Thirst (Inmutable)
Michael ROMEO
Destroyer (War of the Worlds Part 2)
AMORPHIS
On The Dark Waters (Halo)
ANTECHAOS
Le Bord Du Monde (Apocalypse)
VIVALDI METAL PROJECT
Dies Irae (Epiclassica)


EMISSION DU 20 MARS 2022



RAMMSTEIN
Zeit (Zeit)
VOIVOD
Mind Clock (Synchro Anarchy)
DIABLO
Grace Under Pressure (When All The Rivers Are Silent)
DEF LEPPARD
Kick (Diamond Star Halos)
STRŸKENINE
Toxic (Strÿkenine I)
ALLEGAEON
Into Embers (Damnum)
INGLORIOUS
She Won't Let You Go (Live at the Phoenix MMXXI)
TRANZAT
Lobster Beaujolais (Ouh La La)
WOLVES AT THE GATE
Peace That Starts The War (Eulogies)
PAPA ROACH
Cut The Line (Ego Trip)
KISSIN' DYNAMITE
Coming Home (Not The End of the Road)
ARCHITECTS
Impermanence (For Those That Wish To Exist At Abbey Road)
ARCHGOAT
Nightside Prayer (All Christianity Ends)
BLACK SWAN
Generation Mind (Generation Mind)
ZEAL & ARDOR
Run (Zeal & Ardor)
KOHZ DALL
Deaf Mute (Deaf Mute)
AT THE MOVIES
Wouldn't It Be Good (The Soundtrack of your Life vol 1)
ALIEN SKIES
10,000 Backward Steps (Promachoi)
KNUCKLE HEAD
Burn (Holsters And Rituals)
EMISSION DU 06 MARS 2022



AUDREY HORNE
Devil's Bell (Devil's Bell)
CHARCOAL FIRE
Dystopia (Dystopia)
GHOST
Twenties (Impera)
UNTO OTHERS
When Will Gods Work Be Done (Strength)
MANEGARM
Ulvhjärtat (Ynglingaättens Öde)
STEVE VAI
Teeth Of The Hydra (Inviolate)
HATE BEYOND
L.S.A. (Strangled Existence)
WATAIN
Serimosa (The Agony & Ecstasy of Watain)
CORELEONI
Let Life Begin Tonight (III)
HOLLYWOD UNDEAD
Chaos (single)
ZNOUS
Esmi Mabrouk (Znousland 3)
CELESTE
Des Torrents De Coups (Assassines)
PRAYING MANTIS
Closer To Heaven (Katharsis)
CULT OF LUNA
The Silver Arc (The Long Road North)
TESKA
Solaris (Singularity)
TEN
Hurricane (Here Be Monsters)
ANNIHILATOR
Haunted (Metal II)



EMISSION DU 20 FEVRIER 2022



THUNDER
The Western Sky (Dopamine)
MIDHAVEN
Codeman (Of the Lotus & the Thunderbolt)
BLOODYWOOD
Dana DAN (Rakshak)
ALTESIA
Mouth of the sky (Embryo)
KAMPFAR
Lausdans under stjernene (single)
TOWER
Prince of Darkness (Shock to the System)
DISCONNECTED
Life Will Always Find a Way (We Are Disconnected)
GIRISH AND THE CHRONICLES
Love's Damnation (hail to the heroes)
THE STREAMLINER
Moon's Bride (You Look Nice Today)
SCORPIONS
Shining Of Your Soul (Rock Believer)
THANK YOU SCIENTIST
Soul Diver (Plague Accomodations)
MANIGANCE
Le Bal Des Ombres (Le Bal Des Ombres)
NAVIAN
Luna (Cosmos)
BENEATH THE SILENCE
Break You (Black Lights)
RUNNING WILD
Wings of Fire (Blood on Blood)
ASKING ALEXANDRIA
New Devil (Never Gonna Learn)
SÛR
Lemaitre (Art Muesum of God)
FIXATION
Claustrophobic (single)
ZORNHEYM
Corpus Vile (The Zornheim Sleep Experiment)



EMISSION DU 06 FEVRIER 2022



CARPENTER BRUT
Imaginary Fire (Leather Terror)
VOICES
Breaking the Trauma Bond (Breaking the Trauma Bond)
ARCH ENEMY
Handshake With Hell (Deceivers)
THE FERRYMEN
The Last Wave (One More River To Cross)
HEAVY TEMPLE
The Maiden (Lupi Amoris)
HALESTORM
The Steeple (Back From The Dead)
BEYOND THE STYX
Collatéral (Sentence)
LAND OF GYPSIES
Rescue Me
CÂN BARDD
Une Couronne de Branches (Devoured by the Oak)
CACHEMIRE
Criez (Dernier Essai)
Tony MARTIN
Damned By You (Thorns)
LUNA'S CALL
Signs (Void)
SHINEDOWN
Planet Zero (Planet Zero)
KREATOR
Hate Über Alles (Hate Über Alles)
SAXON
The Pilgrimage (Carpe Diem)
SKUNK ANANSIE
Piggy (single)
WHITECHAPEL
Anticure (Kin)
SLASH feat. Myles KENNEDY and The Conspirators
Call Off The Dogs



EMISSION DU 23 JANVIER 2022



KORN
Forgotten (Requiem)
THE STRANGER
Jungles (Kaleidoscope)
THE HELLFREAKS
Sabotage (Beastie Boys cover)
BLACKBERRY SMOKE
All Rise Again (You Hear Georgia)
GHOST
Call Me Little Sunshine (Impera)
SANGHAM
Nebulous Era (Intangible)
SCORPIONS
Rock Believer (Rock Believer)
JÄVELIN
Cold war, Warm Beer (Black Magic Nightmare)
AT THE MOVIES
(I Just) Died In Your Arms (The Soundtrack Of Your Life vol.2)
STONE BROKEN
Revelation (Revelation)
DARCY
Rediaboliser (Machines de Guerre)
LALU
Reset to Preset (Paint The Sky)
NEMEDIAN CHRONICLES
Death Dealer (inédit)
TOUNDRA
Watt (Hex)
JOE SATRIANI
Sahara (The Elephant Of Mars)
PAPA ROACH
Stand Up! (single)
KARNIVOOL
All It Takes (Decade Of Sound Awake)
ABBATH
Dream Cull (Dread Reaver)
OUT OF THIS WORLD
Staring At The Sun (Out Of This World)
AKROASIS
Human Sacrifice (Ilion)



EMISSION DU 09 janvier 2022



FIT FOR AN AUTOPSY
Two Towers (Oh Whay The Future Holds)
DUEL
The Veil (In Carne Persona)
FALLING IN REVERSE
Zombified (single)
LOOKING FOR MEDUSA
Erzebeth (Perseus)
FRACTAL UNIVERSE
A Clockwork Expectation (The Impassable Horizon)
SVARTSOT
Nu Stander Landen I Våde (Kumbl)
MIKE TRAMP
You Only Got To Do It Once (single)
DVNE
Court of the Matriarch (Etemen Ænka)
AS I MAY
Under the gun (Karu)
BLIND GUARDIAN
Deliver Us From The Evil (single)
BEWITCHER
Electric Phantoms (Cursed Be Thy Kingdom)
BECKO
Boku No Universe (single)
C.K.O.
Borderline (Are You With Me)
DEITY'S MUSE
Into Their Clutches (Ennui)
ANATOMY OF HABIT
A Marginal World (Even If It Takes A Lifetime)
THE GEORGIA THUNDERBOLTS
Can I Get A Witness (Can We Get A Witness)
WHEEL
At Night They Came Upon Us (Preserved in Time)
FEUERSCHWANZ
Krampus (Memento Mori)
ELECTRIC GUITARS
The Rainbow (Freewheeler)



EMISSION DU 19 DECEMBRE



ESKIMO CALLBOY
Pump It! (Single)
MINISTRY
Alert Level (Moral Hygiene)
HAMMERFALL
Hammer Of Dawn (Hammer Of Dawn)
ACID MAGUS
Wyrd Syster (Wyrd Syster)
SWEET NEEDLES
Shake it! Groove it! (Tormenta)
GUS G.
Chronesthesia (Quantum Leap)
THE WARM LAIR
One Last More (Ride)
DEMOLIZER
Torture, Insanity (Upgrade)
BUTCHER'S RODEO
Lâche (Haine)
ISILDURS BANE & PETER HAMMILL
In Disequilibrium, Pt. 1 (In Disequilibrium)
BEYOND THE STYX
Overload (Sentence)
GRORR
Sirens Call (Ddulden's Last Flight)
TITAN
Resurrection (Palingenesia)
DORDEDUH
În vieliștea uitării (Har)
THE SHAPE
The Parasomniac (In The Age Of Doom And Fear)
TY COATES' BOMBERS
Man Down (Man Down)
EXODUS
Elitist (Persona Non Grata)
THE EMPYREAN
Spiral (In The Big House)
IMMINENCE
Temptation (Heaven In Hiding)
OLD LAMP
Beauty Maiden (Body n' Soul)




EMISSION DU 05 DECEMBRE



SION
Drown (Single)
SAVING ESCAPE
Get Mine (Single)
SLASH ft. Myles Kennedy And The Conspirators
Fill My World (4)
DEEP PURPLE
Lucifer (Turning To Crime)
SAILING FOR TOMORROW
I'm You Monster (Setting Sail)
RAGE
Arrogance And Ignorance (Resurrection Day)
CRASHDIET
No Man's Land (single)
SAILING FOR TOMORROW
The Last Fight (Setting Sail)
LABYRINTH
The Absurd Circus (Welcome to the Absurd Circus)
JUDAS PRIEST
Sinner (Reflections 50 Heavy Metal Years of Music)
SAILING FOR TOMORROW
Sailing For Tomorrow (Setting Sail)
Kim MELVILLE
Mr My Man (Kim Melville)
Kim MELVILLE
Lost In The Woods (Kim Melville)
CYNIC
Mythical Serpents (Ascension Codes)
David BOWIE
Let Me Sleep Beside You (Toy)
Kim MELVILLE
Asmar (Kim Melville)



EMISSION DU 21 NOVEMBRE



TRUCKER DIABLO
We're Gonna Rock This Christmas (Single)
THE DEVIL WEARS PRADA
Nightfall (ZII)
NIDHOEGGR
Twilight Zone (Arise)
PASTOBAL
Bouli Moutmout (Amer)
HELL IN THE CLUB
He's Back (The Man Behind The Mask) (Single)
PORCUPINE TREE
Harridan (Closure / Continuation)
STAHLMANN
Sonnenreich (Quarz)
LUCIE'S
Thanks To You (Born)
FLICKERTAIL
Heroes (Live in the Studio) (Afterlife)
AMARANTHE
PvP (Single)
OMNIUM GATHERUM
Unity (O)
OYSTER TOASTER
Freefall (First Shot)
LIZZARD
Haywire (Eroded)
MANIC SINNERS
Down In Flames (King Of The Badlands)
THRAXAS
Seven-Sided Strike (Planetary Terrorism)
HOVER DUST
Earl (Hover Dust)
TURBULENCE
Ignite (Frontal)




EMISSION DU 07 NOVEMBRE



VOLBEAT
Becoming (Servant Of The Mind)
PORTRAIT
At One with None (At One with None)
SAXON
Carpe Diem (Seize The Day) (Carpe Diem)
MEPHISTO
Storming War Anthems (Pentafixion)
ADX
Sacrifié Pour La Cause (Etranges Visions)
DEEP PURPLE
Oh Well (Turning To Crime)
SCORPIONS
Peacemaker (Rock Believer)
BETWEEN THE BURIED AND ME
Fix The Error (Color II)
BLACK HELLEBORE
My Difference (Disorder)
GREENLEAF
Good God I Better Run Away (Echoes From A Mass)
PAPA ROACH
Dying To Believe
SLIPKNOT
The Chapeltown Rag (single)
STAR ONE
Lost Children of the Universe (Revel in Time)
BEHEMOTH
Christians To The Lions (XXX Years Ov Blasphemy)
ATRAVAN
The Perfect Stranger (The Grey Line)
DEATH DECLINE
Above THeir Weakness (The Silent Path)
RIVERSIDE
Story Of My Dream (Single)

EMISSION DU 24 OCTOBRE



ECLIPSE
Roses On Your Grave (Wired)
MONSTER MAGNET
Born to Go (A Better Dystopia)
ARCH ENEMY
Deceiver, Deceiver (Single)
FRED BARRETO GROUP
Living and Loving (Moving On)
EXSOM
Sailing Into Black (Red Carpet To Paradise)
PERSONA
Ghost (Animal)
THUNDER
I'll be the one (All The Right Noises)
CULT OF LUNA
What I Leave Behind (The Raging River)
INFECTED RAIN
Postmortem Pt.1 (Single)
LAST TEMPTATION
Ashes and Fire (Ashes and Fire)
HOLLYWOOD UNDEAD x IMANBEK
Runaway (Single)
EYES ON EARTH
Fears Explode (Abyssal Reflection)
ZEBRAHEAD
Out Of Time (single)
THUNDERMAKER
Fire Burns Forever (The Road)
ILLEGAL CORPSE
Too old for this shit (Riding Another Toxic Wave)
CRADLE OF FILTH
Crawling King Chaos (Existence Is Futile)
KK's PRIEST
Hellfire Thunderbolt (Sermons of the Sinner)
CROWN LANDS
White Buffalo (White Buffalo – EP)
BOKASSA
Godless (Molotov Rocktail)
Jerry CANTRELL
Brighten (Brighten)

EMISSION DU 10 OCTOBRE






</strong>
MOTÖRHEAD
We Are Motörhead (Everything Louder Forever)
MOONSPELL
Hermitage (Hermitage)
ELECTRIC BOYS
She Never Turns Around (Ups!de Down)
ARCHSPIRE
Drone Corpse Aviator (Bleed The Future)
ALIEN WEAPONRY
Buried Underground (Tangaroa)
RONNIE ATKINS
Picture Yourself (acoustic) (4 More Shots(the Acoustics)
KISSIN DYNAMITE
What Goes Up (Not The End Of The Road)
DEVIN TOWNSEND
By Your Command (Devolution Series 2 - Galactic Quarantine)
XPLORER 4
Dawn of New Exploration (Space Xplorer 4)
SIXX A.M.
The First 21 (SIXX:A.M. Hits)
NINGEN ISU
Toshishun (Karatu)
DREAMCATCHER
The Phoenix Will Rise (The Road So Far)
GHOST
Hunter's Moon (single)
TREMONTI
A World Away (Marching in Time)
STEEL RANGERS
Shattered Dream (Scarred For Life)
MASTODON
Teardrinker (Hushed & Grim)
STYX
A Monster (Crash of the Crown)
TRICK OR TREAT
Dragonborn (Skyrim)(The Unlocked Songs)

EMISSION DU 26 SEPTEMBRE






DREAM THEATER
Invisible Monster (A View From The Top Of The World)
FLYING CUPID
Oasis (All Turns to Dust)
LEPROUS
The Silent Revelation (Aphelion)
INNER STREAM
Massive Drain (Stain The Sea)
ARION
Out Of My Life (Vultures Die Alone)
DESTINITY
Snakepit (In Continuum)
THE NIGHT FLIGHT ORCHESTRA
Burn For Me (Aeromantic II)
I BUILT THE SKY & JAKE HOWSAM LOWE
Coalesce (Coalesce EP)
TOWARD THE THRONE
In The Name Of Salvation (Vowed To Decline)
KING ZEBRA
Wall of Confusion (Survivors)
SERIOUS BLACK
The Story (Vengeance Is Mine)
SILVER LAKE BY ESA HOLOPAINEN
Fading Moon (Silver Lake by Esa Holopainen)
FISHING WITH GUNS
Owl's Kiss (Under The Silver Lake)
LUCER
Make My Gateway (L.A.Collection)
ELIXIRORE
Guardian Down (Enervate)
EXHORTED
Let Me Go (Old Bastards Never Die)
UFO
Out in the Street (Force It 2021 remaster)
CARCASS
Kelly's Meat Emporium (single)
ORKHYS
A Brand New World (A Way)





EMISSION DU 12 SEPTEMBRE





BULLET FOR MY VALENTINE
Shatter (Bullet For My Valentine)
NŪR
The Snake (Negative Transfer)
HIPPOTRAKTOR
Mover Of Skies (Meridian)
INGLORIOUS
I Hate Myself For Loving You (Joan Jett cover) (Heroine)
THE QUILL
Keep On Moving (Earthrise)
PAPA ROACH
Kill The Noise
HARDCORE SUPERSTAR
Catch Me If You Can (Abrakadabra)
THE NEAL MORSE BAND
Do It All Again (Innocence & Danger)
GENGHIS TRON
Dream Weapon (Dream Weapon)
ZEBRAHEAD
A Long Way Down
WILDSTREET
Midnight Children (III)
FLOTSAM & JETSAM
Brace For Impact (Blood In The Water)
ULTRA RAPTOR
Gale-Runner (Tyrants)
IRON MAIDEN
The Time Machine (Senjutsu)
SIXX A.M.
Skin (Rock Mix)
BARQUE OF DANTE
Legend Of The Great Wall (Legend of the Great Wall I)
NO ONE IS INNOCENT
Forces Du Désordre (Ennemis)
AURI
Pearl Diving (II : Those we don't speak of)


EMISSION DU 05 SEPTEMBRE





GEEZER BUTLER
Dogs Of Whore (Manipulations of the Mind The Complete Collection)
TRANSPORT LEAGUE
Death Klinik (Kaiserschnitt)
GEORGES LYNCH
Death by a Thousand Licks (Seamless)
86 BULLETS
Tearing Down the Crucifix (Ascension)
SORTILEGE
Phoenix (Phoenix)
JACK RUSSEL'S GREAT WHITE
Trampled Underfoot (Great Zeppelin : a tribute to Led Zeppelin)
ANDY LINDQUIST
Caution Ahead (Beeg Hare)
SILENT PLANET
Panopticon (single)
DEE SNIDER
I Gotta Rock (Again) (Leave a Scar)
WHEEL
Movement (Resident Human)
TESSERACT
Juno (P O R T A L S)
ANTTI MARTIKAINEN
Durandal (Carmina Gloria)
SUBTERRANEAN MASQUERADE
Mountain Fever (Mountain Fever)
JINJER
Copycat (Wallflowers)
SIGNUM REGIS
Flag of Hope (Flag Of Hope)
VEXED
Epiphany (Culling Culture)
CARNIFEX
Carry Us Away (Graveside Confessions)
PAT O'MAY
In this Town (Welcome To A New World)



EMISSION DU 18 JUILLET





IRON MAIDEN
The Writing On The Wall (single)
MAMMOTH WVH
Stone (Mammoth WVH)
MOONSHINE OVERSIGHT
Ghosts (The Frame)
THOR
Ode to Odin (Alliance)
ONCE HUMAN
Deadlock feat. Rob Flynn (Scar Weaver)
THE BLIND PILOTS
Wake Up (All Kinds Of Crazy)
WE CAME AS ROMANS
Darkbloom (single)
RIAN
In The Dark (Twenty-Three)
GAUPA
Mjolksyra (single)
BIG CITY
Dark Rider (Testify)
CIRCUS OF ROCK
In Times Of Despair feat. Elyze Ryd (Come One, Come All)
MEMPHIS MAY FIRE
Death Inside (single)
AD NAUSEAM
Sub Specie Aeternitatis (Imperative Imperceptible Impulse)
ZERO TRUST
Portraits (single)
SHOTGUN MISTRESS
Born 'N' Raised (Shotgun Mistress)
ICE NINE KILLS
Hip To Be Scarred feat. Jacoby Shaddix (The Silver Scream 2 : Welcome To Horrorwood)
TETRARCH
Sick of You (Unstable)
U.D.O.
Metal Never Dies (Game Over)


EMISSION DU 11 JUILLET





CLASSLESS ACT
Give It To Me (single)
EVILE
The Thing (Hell Unleashed)
EXISTANCE
Power Of The Gods (Wolf Attack)
FOR GIANTS
The Lucky Ones (There, There)
TENTATION
Le Couvent (Le Berceau Des Dieux)
YNGWIE MALMSTEEN
(Si Vis Pacem) Parabellum (Parabellum)
SORTILEGE
D'Ailleurs (Phoenix)
ORGANIC REACTION
The Creation Day (Mysteries of the Lost World)
STEEL RANGERS
Shattered Dreams (Scarred For Life)
WHILE SHE SLEEPS
No Defeat To The Brave (Sleeps Society)
ANTECHAOS
Gangster (single)
CHEVELLE
Verruckt (Niratias)
SETH
Le Triomphe de Lucifer (La Morsure Du Christ)
AS EVERYTHING UNFOLDS
Wallow (Within Each Lies the Other)
HANGMAN'S CHAIR
Cold Distant (single)
LOVE AND DEATH
Lo Lamento (Perfectly Preserved)
HACKTIVIST
Luminosity (Hyperdialect)
ARCHITECTS
Discourse Is Dead (For Those That Wish To Exist)
POLARS COLLIDE
Grotesque (Grotesque)
ERRA
Shadow Autonomous (ERRA)




EMISSION DU 04 JUILLET





SMITH/KOTZEN
Solar Fire (Solar Fire)
TERAMAZE
Take Your Shot (Sorella Minore)
AT THE GATES
The Fall Into Time (The Nightmare Of Being)
CROWNE
Perceval (Kings in the North)
BEARTOOTH
The Past is Dead (Below)
PRIMAL FEAR
Vote of No Confidence (I Will Be Gone - EP)
SEVEN SPIRES
Gods of Debauchery (Gods of Debauchery)
MYLES KENNEDY
Wake Me When It's Over (The Ides of March)
WE BUTTER THE BREAD WITH BUTTER
20 km/h (Das Album)
LIQUID TENSION EXPERIMENT
Beating The Odds (LTE3)
NEBULAE
Potato (carbon)
FROST*
Day And Age (Day And Age)
FRAGMENT SOUL
A Choice Betweent Two Evils (Axiom of Choice)
MELVINS
Bouncing Rick (Working With God)
NACHTMAR
Beweg Dich! (Beweg Dich!)
AD NAUSEAM
Inexorably Ousted Sente (Imperative Imperceptible Impulse)
ABORTED
Imptus Odi (Maniacult)
EMISSION DU 27 JUIN





BRAINSTORM
Where Ravens Fly (Wall Of Skulls)
ANIMATE
Threshold (Infinite Imaginations)
MANIMAL
The Inevitable End (Armageddon)
6:33
Wacky Worms (Feary Tales For Strange Lullabies: The Dome)
HAMAD BALANAYED
Automaton (Into The Game)
ANETTE OLZON
Parasite (Strong)
MOTION WAVE
Chief of The Family (Father And Child)
ARTEM ILLUSIO
Beast (Artem Illusion)
DEAD TREE SEEDS
Thru God For Vengeance (Push The Button)
BLAZE BAYLEY
The Unstoppable Stephen Hawking (War Within Me)
BAD SITUATION
Out of Control
LEPROUS
Running Low (Aphelion)
EVA UNDER FIRE
Blow (feat. Spencer Charnas - Ice Nine Kills) (single)
FEAR FACTORY
Recode (Aggression Continuum)
ENFORCER
Kiss Of Death (single)
WITHIN TEMPTATION
Shed My Skin (feat. Annisokay) (single)
NEMESIS H.P.
Lion (Lion)



EMISSION DU 13 JUIN



AC/DC
Witch's Spell (Power Up)
COLD LANDS
The Liars Prayer (In The Light)
SORTILEGE
Sortilege (Phoenix)
OCEANS
Voices (We Are Nøt Okay - EP)
POWERWOLF
Demons Are A Girl's Best Friend (single)
JANE GETTER PREMONITION
Kryptone (Anomalia)
L.A. RATS
I've Been Everywhere (single)
VOLBEAT
Wait A Minute My Girl (single)
KULTIKA
A Fixed Reality for Prometheus' Identity (Capricorn Wolves)
RHAPSODY OF FIRE
I'll Be Your Hero (Glory For Salvation)
DRAGGED UNDER
Hypochondria (The World Is in Our Way)
LOS DISIDENTES DEL SUCIO MOTEL
Alpha Ursæ Minoris (Polaris)
CRYPTA
Dark Night Of The Soul (Echoes Of The Soul)
KANSAS
Carry On Wayward Son (Point Of Know Return Live & Beyond)
PRESS TO MECO
Gold (Transmute)
VOLA
Head Mounted Sideways (Witness)
HELLOWEEN
Fear Of The Fallen (Helloween)
KAYAK
Out Of This World (Out Of This World)
REDEMPTION
Welcome To The Wild (Three Of A Kind)


EMISSION DU 10 JANVIER 2021


CHILDREN OF BODOM
Hate Crew Deathroll (Hate Crew Deathroll)
BPMD
Saturday Night Special (American Made)
EVERGREY
Eternal Nocturnal (Escape Of The Phoenix)
DOOR 964
Wings (C.O.T.D)
UNITED GUITARS VOL. 2
First Will Be Last [Nym Rhosilir feat. Doug Aldrich & Manou Rao] (United Guitars Vol. 2)
RONNIE ATKINS
Real (One Shot)
YOU ME AT SIX
Adrenaline (Suckapunch)
ABRUPT DEMISE
Cannibal (The pleasure to kill and grind)
CELLAR DARLING
Dance (single)
ROYAL HUNT
The Eye of Oblivion (Dystopia)
HOWARD
God is Dead (Obstacle)
THE SONIC OVERLORDS
In My Darkest Room (Single)
METALITE
Peacekeepers (A Virtual World)
MAGNUM
Phantom of Paradise Circus (Dance of the Black Tattoo)
ALPHA BOYS
Too Smart To Be Sober (Saviours Of Rock 'n Roll)
W.E.T.
Got to be about love (Retransmission)
CONCEPTION
Of Raven And Pigs (State of Deception)
NIGHTFALL
Killing Moon (At Night We Prey)




EMISSION DU 24 OCTOBRE



BRING ME THE HORIZON
Teardrops (Post Human: Survival Horror)
SKULL KORAPTOR
Blast It Out (Chaos Station)
ARCHITECTS
Animals (For Those That Wish To Exist)
ESCAPE THE FATE
Invincible (Chemical Warfare)
7 WEEKS
Breathe (Sisyphus)
ATREYU
Save us (single)
THE 69 EYES
27 And Done (West End)
MAUDITS
Resilience (Maudits)
FEVER 333
Bite Back (single)
LORDS OF BLACK
Into The Black (Alchemy Of Souls)
FIREWIND
Welcome To The Empire (Firewind)
DARK TRANQUILITY
Identical To None (Moment)
TALES OF EVENING
Leap Of Faith (single)
FATES WARNING
Scars (Long Day Good Night)
NERVOSA
Guided By Evil (Perpetual Chaos)
SEVENDUST
Dying To Live (Blood & Stone)
ARMORED SAINT
Bubble (Punching the Sky)
STINKY
Struggle (Of Lost Things)
SILVERA
No Air (Edge Of The World)
DYNAZTY
Presence Of Mind (The Dark Delight)
HED PE
Death Awaits (Class of 2020)
STARRYSKY
Aries (Single)



EMISSION DU 18 OCTOBRE




LOUDBLAST
The Promethean Fire (Manifesto)
BLUE ÖYSTER CULT
Box In My Head (The Symbol Remains)
EPICA
Abyss Of Time (Omega)
DGM
Surrender (Tragic Separation)
HAVOK
Betrayed by Technology (V)
AC/DC
Shot In The Dark (Power Up)
TERAMAZE
Here To Watch You (I Wonder)
LOUISE PATRICIA CRANE
Snake Oil (Deep Blue)
KORN
Finally Free (The Nothing)
YOU ME AT SIX
Beautiful Way (Suckapunch)
INGRIMM
Albtraum (Auf Gedeih Und Verderb)
SALTATIO MORTIS
Loki (Für Immer Frei)
TUATHA DE DANANN
Turn (The Tribes of Witching Souls)
SÓLSTAFIR
Drýsill (Endless Twilight of Codependent Love)
FURIES
You & I (Fortune's Gate)
METALITE
We Bring You The Stars (Single)
MOLASSESS
The Maze of Stagnant Time (Through the Hollow)
TAGADA JONES
Le Dernier Baril (A Feu et à Sang)
HOLLYWOOD UNDEAD FEAT. PAPA ROACH & ICE NINE KILLS
Heart Of A Champion (New Empire Vol.2)
MR. BUNGLE
Eracist (The Raging Wrath Of The Easter Bunny Demo)
DREGG
I'm Done (single)




EMISSION DU 04 OCTOBRE




AC/DC
Shot In The Dark (single)
VANDEN PLAS
Under The Horizon (The Ghost Xperiment)
SHOTGUN RODEO
The Devil On Your Shoulder (Double Barreled Vengeance)
ACCEPT
The Undertaker (Too Mean To Die)
GODSNAKE
Poison Thorn (Poison Thorn)
DEFECTO
Rise (Duality)
EMBRYONIC CELLS
You're So Full Of Fear (Decline)
OCEAN HILLS
Death Or Liberty (Santa Monica)
THE OCEAN
Triassic (Phanerozoic II : Mesozoic Cenozoic)
BELPHEGOR
Necrodaemon Terrosathan (Necrodaemon Terrosathan)
IRON SAVIOR
Welcome To The New World (Skycrest)
NEAL MORSE
Building A Wall (Sola Gratia)
THE NIGHT FLIGHT ORCHESTRA
Impossibile (single)
PYRAMAZE
World Foregone (Epitaph)
COREY TAYLOR
Samantha's Gone (CMFT)
MY DYING BRIDE
A Secret Kiss (Macabre Cabaret)
GOTTHARD
Eye Of The Tiger – electric version (Steve Lee - The Eyes Of A Tiger : In Memory Of Our Unforgotten Friend)
PROTEST THE HERO
The Canary (Pale Incest)
WIRE EDGE
Heart Locked (Workhorse Empire)
DAMNATION ANGELS
More Than Human (Fiber Of Our Being)




EMISSION DU 06 SEPTEMBRE



ALTER BRIDGE
Native Son (Walk The Sky 2.0)
HEATHEN
The Blight (Empire of the Blind)
METALLICA
Master of Puppets (S&M 2)
HALESTORM
Mz Hyde (Reimagined)
TOS2020
TOS2020 (Remission International)
MARILYN MANSON
Don't Chase The Dead (We Are Chaos)
NIGHTMARE
Divine Nemesis (Aeternam)
SUNNUDAGR
Le Silence... (Le Silence)
FINNTROLL
Forsen (Vredesvavd)
BURNING WITCHES
The Circle Of Five (single)
OBSIDIAN KINGDOM
Meat Star (Meat Machine)
RAVEN
Human Race (Metal City)
RAGE IN MY EYES
I Don't Want To Say Goodbye (single)
DEREK SHERINIAN
Them Changes (The Phoenix)
MAID OF ACE
The Terror (Live Fast Or Die)
AMARANTHE
Archangel (Manifest)
MAD MAX
Eyes of Love (Stormchild Rising)
DEFTONES
Genesis (Ohms)
HOLLYWOOD UNDEAD
Coming Home (single)




EMISSION DU 06 SEPTEMBRE



GOJIRA
Another World (single)
DUNWICH
Solitude (Tail-Tied Hearts)
FEAR NO EMPIRE
Revolt (Fear No Empire)
SMASH INTO PIECES
Wake up (Arcadia)
VIROCRACY
Rane (Irradiation)
POWERMAN 5000
Brave New World (The Noble Rot)
SIXX: A.M.
Maybe it's time (single)
ANDY JAMES
Boots on the Ground (C.S.I.L)
STRYPER
Middle Finger Messiah (Even The Devil Believes)
EVANESCENCE
Use My Voice (single)
DEEP PURPLE
No Need to Shout (Whoosh!)
ACE FREHLEY
Space Truckin' (Origins Vol. 2)
VEONITY
Graced Or Damned (Sorrows)
LONG DISTANCE CALLING
Curiosity, Pt. 2 (How Do We Want To Live?)
LOFOFORA
Mauvais oeil (Vanités)
ZERO 9:36 & HOLLYWOOD UNDEAD
The End/Undead (Barbones Vol 1)
ALCATRAZZ
Dirty Like The City (Born Innocent)
KILLER BE KILLED
Deconstructing Self-Destruction (Reluctant Hero)
HOLLYWOOD UNDEAD feat. Tech N9ne
IDOL (New Empire Vol. 2)
JOHN PETRUCCI
Gemini (Terminal Velocity)
NASTY
666AM (The Menace)


EMISSION BONUS DU 07 AOUT



SAINTS OF DEATH
Ascend to the Throne (Ascend to the Throne)
MESSIAH
Fracmont (Fracmont)
PSYCHOSOMATIC
Pandora's Crate (The Invisible Prison)
RED MOON ARCHITECT
Rise (Emptiness Weighs The Most)
THEOTOXIN
Prayer (Fragment Erhabenheit)
AGES
Illicit State (Single)
SCALA MERCALLI
Honest Brigands (Independence)
ELYSIUM
Higher State (Labyrinth of Fallen Angels)
PERFECT PLAN
Time For A Miracle (Time For a Miracle)
HILLBILLY HERALD
Born To Be Wild (single)
CORMAC NEESON
Do Something Today (White Feather)
DIAMOND DOGS
You Can't Always Get What You Want (Honked All Over Again - Re-Release)
MYNSKH
A Screaming God (Obliterating Perfection)
VALKYRIE
Afraid to Live (Fear)
SUICIDE NATION
Rain of Bullet (Hall of Viloence)
RESERVING DIRTNAPS
Blood On The Walls (Another Disaster)
ASHENMOON
Dustbowl (single)
SLEEPING WITH SIRENS
Talking To Myself_16Bit (single)
BONE ACRE
Hands To The Sky (zingle)
PSSR
Last Time (single)
MAGNI
Ragnarok (Magni)
ZOMBI
Earthscraper (2020)
UNDEAD
Masters of Mankind (Existential Horror)
SVNTH
Chaos Spiral In Reverse (Spring In Blue)
TUK SMITH & THE RESTLESS HEARTS
Summertime Sadness (single)



EMISSION BONUS DU 31 JUILLET




HELL IN THE CLUB
We'll Never Leave the Castle (single)
STRIKE ANYWHERE
The Bells (Nightmares of the West)
AIRFORCE
The Reaper (Strike hard)
ENUFF ZNUFF
I Got My Money Where My Mouth Is (Brainswashed Generation)
THE DEATH WHEELERS
Murders Machines (Divine Filth)
BLACK MAGNET
Neuroprophet (Hallucination Scene)
GROUND MEAT
Consuming Aberrations (Pathological Silence)
INTER ARMA
In League With Satan (Garbers Days Revisited)
ICE
Run To Me (The Ice Age)
LANDFALL
Road of Dreams (The Turning Point)
MICHEL DES BARRES
Get It On (Bang A Gong) (The Mistakes)
THE DOVES
Devil's Call (single)
NIGHT
Falling in the Black (High Tides-DistantSkies)
LURK
Pressure Points (single)
THE OWEN GUNS
It's Too Late (single)
FROSTVORE
Drowned By Blood (Drowned By Blood)
BLACK BEAST
Unholy One (Nocturnal Bloodlust)
EXPANDER
Cryptosteal (Neuropunk Boostergang)
VANHELGA
Dagar som denna (single)
NECROT
Sinister Will (Mortal)
PANZERFAUST
Render Unto Eden-The Snare of the Fowler ( The Suns of Perdition II)
VOID ROT
Descending Pillars (Descending Pillars)
ATRAMENTUS
Stygian III - Perennial Voyage Across The Perpetual Planes Of Crying Frost SteelEroding Blizzards (Stygian)



EMISSION DU 26 JUILLET




NIGHTMARE
Aeternam (Aeternam)
KATAKLYSM
The Killshot (Unconquered)
NAPALM DEATH
Backlash Just Because (Throes of Joy In the Jaws of Defeatism)
BAD OMENS
Limits (Finding God Before God Finds Me)
PSYCHOTIC WALTZ
The Fallen (The God-Shaped Void)
THE WAYMAKER
Soldiers Under Command (The Waymaker)
SHINING BLACK
Boogeyman (Shining Black)
WARBRINGER
Crushed Beneath the Tracks (Weapons of Tomorrow)
FRONTIERS ALL STARS
Push Through (single)
ORDEN OGAN
In The Dawn Of The AI (Final Days)
NEW FAVOURITE
Neons (New Favourite)
MARTYR
Fire Of Rebellions (single
MEAN STREAK
Eye of the Storm (Eye of the Storm)
WARPED CROSS
Iron Fix (Rumbling Chapel)
ONSLAUGHT
Bow Down To The Clowns (Generation Antichrist)
SINNER'S BLOOD
Kill Or Die (Mirror Star)
MIKE LEPOND'S SILENT ASSASSINS
Ides of March (Whore of Babylon)
SHARPTOOTH
Hirudinea (Transitional Forms)
MEMORIES OF OLD
Some Day Soon (The Zeramin Game)
LORD OF LIGHT
Candlelight (Morningstar)
FIGHT THE FIGHT
Calling You Back (Deliverance)




EMISSION BONUS DU 24 JUILLET




MANTICORA
Slaughter In The Desert Room (To Live to Kill to Live)
MAD HATTER
Queen Of Hearts (Pieces Of reality)
MASKED INTRUDER
Just So You Know (III Turbo)
JEFFERSON STARSHIP
It's About Time (single)
PALLBEARER
Forgotten Days (single)
OSSUARY ANEX
Path to Golgotha (Obscurantism Apogee)
BROTTHOGG
Behind the Gateways (The Die Is Cast)
DETHLEHEM
The Emerald Dragon (Maelstrom of The Emerald Dragon)
BLACK CORONA
The Mission (The Mission)
IRDORATH
Divine Delusion (The Final Sin)
ASH RETURN
Time Is The Enemy (The Sharp Blade Of Integrity)
TITAN TO TACHYONS
Tycho Magnetic (Cactides)
VUG
Tired Of (Onyx)
BLUES PILLS
Kiss My Past Goodbye (single)
THE HAWKINS
Cut Moon Bleeds (Silence Is A Bomb)
BLACK INK RIVER
Sulphur Sky (single)
POSSESSION
Legion (Disentombed Manifestations)
ABYSS
Din Of Celestial Birds (Split release)
CANCER
The Depths III - The Dames Of Affliction (Opioid)
BESNA
Cesta Krvi (Split release)
BEGRAFVEN
Livets Fort (Dödsriket)
ZYCLOPS
Ash (Inheritance of Ash)




EMISSION DU 19 JUILLET



AYREON
(feat. Dee Snider, Tommy Karevik, Joe Satriani)
Get Out! Now! (transitus)
ACID MAMMOTH
Them! (Under Acid Hoof)
VARG
Zeichen (Zeichen)
KIKO LOUREIRO
In Motion (Open Source)
DUSK OF DELUSION
Letters to C (Watch Your 6)
BLACK VEIL BRIDES
Perfect Weapon (Re-Stitch These Wounds)
TUATHA DE DANANN (feat. Keith Fay)
The Molly Maguires (single)
AZUSA
Detach (Loop Of Yesterdays)
RISING STEEL
Mystic Voices (Fight Them All)
AVATAR
Colossus (Hunter Gatherer)
RYDERS CREED
Cut Me Down (Lost Soul)
ENSIFERUM
For Sirens (Thalassic)
UNLEASH THE ARCHERS
Soulbound (Abyss)
RITUAL KING
Valleys (Ritual King)
GARGOYL
Electrical Sickness (Gargoyl)
VANISHING POINT
Salvus (Dead Elysium)
ENSLAVED
Jettegryta (Utgard)
VELKHANOS
Bring Me The Fire (The Wrath)
WARKINGS
Maximus (Revenge)
AD INFINITUM
Infected Monarchy (Chapter I – Monarchy)




EMISSION BONUS DU 17 JUILLET


BAD WOLVES
Learn To Walk Again (N.A.T.I.O.N)
ANNISOKAY
Like a Parasite (single)
FIT FOR A KING
God Of Fire (The Path)
WARS
I Don't Feel a Thing (A Hundred Shivers)
IN HEARTS WAKE
Dystopia (Kaliyuga)
ALPHA WOLF
Akudama (A Quiet Place To Die)
KINGDOM OF GIANTS
Sync (Passenger)
JO BELOW
Paying For More (By The Rules EP)
DEEP PURPLE
Nothing At All (Whoosh)
AYRON JONES
Take Me Away (single)
DUKES OF THE ORIENT
The Dukes Return (Freakshow)
DAMNATION ANGELS
More Than Human (Fiber Of Our Being)
?
The End Of My World (?)
NEW YEAR'S DAY
My Monsters (Through The Years)
THE DEVIL'S TRADE
Harom Arva (The Call of the Iron Peak)
TEMPLE_OF_DREAD
Symbiotic Delusion (World Sacrifice)
BLACK CORONA
The Mission (The Mission)
THE LIGHTBRINGER
To Existence (From The Void To Existence)
THE VICE
White Teeth Rebellion (The Vice)
VOYAGER
Disconnected (Ghost Mile)
INNER AXIS
Red Dead (We Live By The Steel)
FORTUNE
Freedom Road (II)
LIONVILLE
I'll Never Give My Heart Away (Magic Is Alive)
THE MYSTERINES
I Win Every Time (single)
CRYSTAL SPIDERS
Trapped (Molt)
THOUSAND BELOW
171 xo (Gone In Your Wake)
THEOTOXIN
Golden Tomb (Fragments)
MORTIS MUTILATI
Ashes (The Fate Of Flight)




EMISSION SPECIALE DU 12 JUILLET
ROCK IS NOT DEAD!




BLUE OYSTER CULT
Cities on Flame with Rock and Roll (Blue Öyster Cult)
CHERIE CURRIE
Rock & Roll Oblivion (Blvds Of Splendor)
DREAM EVIL
Let's Make Rock (The Book of Heavy Metal)
DEF LEPPARD
Rock Of Ages (Pyromania)
RAINBOW
Long Live Rock 'n' Roll (Long Live Rock 'n' Roll)
THE CLASH
Rock The Casbah (Combat Rock)
LORD OF THE LOST
On This Rock I Will Build My Church (Thornstar)
EUROPE
Rock The Night (The Final Countdown)
SHAKIN STREET
Same vampire rock (Vampire Rock)
AC/DC
Hard as a Rock (Ballbreaker)
STRYPER
Rock The Hell Out Of You (Against The Law)
ZEBRAHEAD
She Don't Wanna Rock (Get nice)
LED ZEPPELIN
Rock And Roll (IV)
LISA DOMINIQUE
Rock 'N' Roll Lady (Rock 'N' Roll Lady)
PRETTY MAIDS
Rock the House (Jump The Gun)
SCORPIONS
Rock You Like A Hurricane (Comeblack)
OCEAN
Rock'n'roll (Océan)
LEE AARON
Rock Candy (Bodyrock)
IHSAHN
Rock And Roll Is Dead (Telemark)
KISS
Rock Bottom (Dressed To Kill)
UFO
Rock Bottom (Phenomenon)
VIXEN
I Want You To Rock Me (Vixen)
HALESTORM
Rock Show (The Strange Case of)




EMISSION BONUS DU 10 JUILLET



STRYKER
Former Glory (Alive In The Studio)
STARSCAPE
Colony (Pilgrims)
PERFECT PLAN
Better Walk Alone (Time For a Miracle)
HOUSE OF LORDS
The Both Of Us (New World New Eyes)
TOYBLOID
Violence (Modern Love)
SEVENDUST
The Day I Tried To Live (single)
JESUS WEPT
Jesus In Chains (Father In Hell) (Apartheid Redux)
RAZOR BUTCHERS
Purgatory (Slaughter)
DORO
Brickwall (single)
ALBERTO RIGONI
Different Worlds (Odd Times)
NEEDLE SHARP
One More Lie (Dark Lies Effects)
REDEYE CARAVAN
Marie Celeste (Nostrum Remedium)
VELLA
Mannequin (Coma)
THREE STEPS TO THE OCEAN
Fiori Immortali (single)
BLACK ELEPHANT
Yayoi Kusama (Seven Swords)
ARTIC RAIN
Friends (The One)
VOLCANOVA
M.O.O.D. (Radical Waves)
STAGMAN
Tar vad vi kan få (Tar vad vi kan få)
CARACH ANGREN
Like a Conscious Parasite I Roam (Franckensteina Strataemontanus)
ANGEL MORGUE
The Sigil and the Key (In The Morgue of Angels)
APOTROPAICO
Club 27 (Under Control)
SILENCE OF THE ABYSS
Nothing At All (Unease And Unfairness)
EXTINCTIONIST
Gravity (Obsidian)
SKYFALL
Obscure Memories (Sleeping Forest)
EKKO PARK
All Eyes On Me (single)
ACCIDENTAL PRESIDENT
Strength Inside (Accidental President)
RAVENLIGHT
Where the Stars Grow (Genesis)
RAVENED
Denial (From The Depths)
DEATHCAVE
Last Breath (Smoking Mountain)
SYMBIOTIC GROWTH
Dissented (Symbiotic Growth)




EMISSION DU 05 JUILLET



PAIN OF SALVATION
Accelerator (Panther)
BLUE ÖYSTER CULT
Godzilla (iHeart Radio Theater N.Y.C. 2012)
STRYPER
Blood From Above (Even The Devil Believes)
EVANESCENCE
The Game is Over (single)
ENOCH
Pieces (Killing Starts Where Hate Begins)
BURY TOMORROW
Gods & Machines (Cannibal)
REASONS BEHIND
Binary Stars (Project : M.I.S.T)
DRÅPSNATT
Klardrömmar (Skelepht 2020 Re-Issue)
BRING ME THE HORIZON
Parasite Eve (single)
KAMELOT ft. Alissa White Gluz and Elize Ryd
Sacrimony (I Am The Empire - Live From The 013)
PATRÓN
Who Do You Dance For (Patrón)
POWERWOLF
Resurrection by Erection (Rerecorded Version) (Best Of The Blessed)
TRAPT
Too Far Away (Shadow Rock)
HELLRAIDERS
Cursed By Gods (Fighting Hard)
NIGHT DEMON
Vysteria (single)
MOLYBARON - Featuring Whitfield Crane (Ugly Kid Joe)
Twenty Four Hours (single)
HAKEN
Prosthetic (Virus)
IMPERIAL TRIUMPHANT
City Swine (Alphaville)
TRANK
Undress To Kill (The Ropes)
INFIDUS
Beyond the Plimsoll Mark (single)




EMISSION DU 28 JUIN



PRIMAL FEAR
I Am Alive (Metal Commando)
MACHINE HEAD
Bulletproof (Civil Unrest)
SASCHA PAETH'S MASTERS OF CEREMONY
Under Fire (Sign Of Wings)
IN HEARTS WAKE
Hellbringer ft Jamie Hails of Polaris (Kaliyuga)
DETHRXNER
Untouchable feat KXDS (Overthrxwn)
CONCRETE
Psychological Crucifixion (Free Us From Existence)
CRO-MAGS
No One's Coming (In The Beginning)
THE 69 EYES
Change (West End)
BAD TOUCH
Let Go (Kiss The Sky)
JESSICA WOLFF
Perfect Kind of Wrong (Para-Dice)
JJ WILDE
The Rush (Ruthless)
WHITESNAKE
Judgment Day (The Rock Album XXVV)
BLUE ÖYSTER CULT
Godzilla (iheart Radio Theater NYC 2012)
EMMURE
I've Scene God (Hindsight)
COUNTERPARTS
Purer Form of Pain (Nothing Left To Love)
THE ALPHA STRUCTURE
Grudges (7 Deadly Sins)
MERCYLESS
Bring me his head (The Mother of All Plagues)
AGES
A Hollow Tomb (Uncrown)
PURTENANCE
The Malicious Moon (Buried Incarnation)
OUTSHINE
Nightcall (single)
OCEAN HILLS
Death Or Liberty (Santa Monica)
GLASS OCEAN
Voyage (The Remnants of Losing Yourself in Someone Else)
NEW FOUND GLORY
Himalaya (Forever + Ever x Infinity)
GYPSY PISTOLEROS
Una Para Todo Es Bandido (single)
MORDRED
Love Of Money (Volition)
RED CAIN
Juliet feat Daniel Louden (Kindred Act.1)
THE THIRD KIND
Man vs Earth (Man vs Earth)
HAIL SPIRIT NOIR
Crossroads feat Lars Nedland (Eden In Reverse)
AL NAMROOD
Tabqia (Wala at)
MIGHT
Zero (Might)
DIES IRAS
Epifania (Vomitus et Serpentium)
PANDRADOR
Uppsalablot (Ov Rituals, Ov Ancestrors, Ov Destiny)
VERMILIA
Keskeneraeisiae Tarinoita (Keskeneraeisiae Tarinoita)
TERMINAL NATION
Expired Utopia (Holocene Extinction)
BLACK ALTAR
Deus Inversus (split cd Deus Inversus)
XAEMORA
From A Western Sky (At Dust Of Existence)




EMISSION DU 21 JUIN


MACHINE HEAD
feat. Jesse Leach - Killswitch Engage
Stop The Bleeding (Civil Unrest)
TOMMY LEE feat. Killvein
Knock Me Down (Andro)
ARCHANGE
Schizophrenic (Empire)
BEYOND THE BLACK
Golden Pariahs (Horizons)
ODC
You Should See Me In a Crown (Billie Eilish cover)
DISCO-NECTED
By Your Side (single)
DON T FEED THE BIRDS
Jekyll // Hyde (single)
SHARPTOOTH
The Gray (Transitional Forms)
SLAUGHTER TO PREVAIL
Demolisher (single)
UNSEEN FAITH
Downfall (Evoke)
NIMROD
II (single)
MR KILL
Hatred (Day Of Reckonin)
MESSIAH
Darken Universe (Fatal Grotesque Symbols DarkenUniverse)
ALCATRAZZ
Polar Bear (Born Innocent)
GREYHAWK
Don t Wait For the Wizard (Keepers of the Flame)
TY MORN
Hellastryke (Last Vilain Testament)
GRUMPYNATORS
Still Alive (Still Alive)
THE OWEN GUNS
Fuck Cyclists (single)
PETER CARLSOHN'S THE RISE
I Want It All (Out of the Blue)
CICADASTONE
Dying In Sunshine (Cold Chamber)
MOOT
I Hate Hippies (single)
SANITY CONTROL
Good Dogs ( War on Life)
BURN THE MANKIND
Sudden Inversion (Chaos Matter)
NONEXIST
Dark Satanic Mills (Like The Fearless Hunter)
OSSUARY ANEX
Firestorm (Obscurantism Apogee)
PALE DIVINE
Satan In Starlight (Consequence Of Time)
TIA CARRERA
Layback (Tired and True)
DRUIDS OF THE GUE CHARETTE
Talking To the Moon (Talking To The Moon)
REPULSIVE VISION
Exterior Of Normality (Necrovictology)
SKELETAL
Lower Than Filth (Bitterness and Burning Hatred)
RAVENED
Denial (From The Depths)
FACELESS BURIAL
Speciation (Speciation)
BOFO KWO
Epic (Space Time Carnivorium)
DOOM SESSIONS Vol.1 Conan & Deadsmoke
Conan - Beheaded



EMISSION DU 17 JUIN



MAID OF ACE
Repent (single)
TAGADA JONES
Nous Avons La Rage (single)
BRING OUT THE DEAD
Sister (Bring Out The Dead)
DEE SNIDER
Prove Me Wrong (single)
AVATAR
God of Sick Dreams (Hunger Gatherer)
OCEANS HILLS
A Separate Peace (single)
FIXATION
Survive (Global Suicide)
FIVE FINGER DEATH PUNCH
A Little Bit Off (F8)
HORSKH
Strobes (Wire)
BEHEMOTH
A Forest (A Forest EP)
MUSHROOMHEAD
The Heresy (A Wonderful Life)
KORPIKLAANI
Shai Shai (single)
THE WAYMAKER
The Waymaker (single)
BROTHERS OF METAL
Hel (Emblas Saga)
INLANDYS
Sacrificed Generation (Carthago)
ENUFF Z'NUFF
Broken Love (Brainwashed Generation)
PECULIAR THREE
Knaves o' Knives (Leap Of Faith)
POWER TRIP
Executioner s Tax (Swing of the Axe) (Live In Seattle 05 28 2018)
KRUELTY
Narcolepsy (Immortal Nightmare)
AVERSIONS CROWN
Paradigm (Hell Will Come For Us All)
WEEDWIZARD
Battlesmoke (Closed Eyes Open Mind)
UNHOLY CONSPIRACY DEATHWORK
Stellar Master Elite - Ad Infinitum (U C Death Compilation)
GRUPPE PLANET
Mirai (Travel To Uncertain Grounds)
GREY DAZE
B-12 (Amends)



EMISSION DU 14 JUIN


I'LL BE DAMNED
Through The Walls (single)
BLACK SWAMP WATER
Showdown (single)
SHOTGUN MISTRESS
Save Me From Myself (single)
HIGH SPIRITS
Face to Face (Hard To Stop)
SHINING BLACK ft. BOALS & THORSEN
My Life (Shining Black Ft. Boals & Thorsen)
REVERBER
My Name is Destrucion (Alboin the Conqueror) (Sect Of Faceless)
BLOODHUNTER
Dying Sun (Bloodhunter - reissue 2020)
+ Dying Sun (Live In Madrid)
CRYOSPHERE
I Am Become Death (Constellations)
CARMILLA
Surrender or Die (single)
PUTRID OFFAL
Charnel House (Sickness Obsessions)
U.N.S.I.N.
Addict (single)
THE MERCY KILLS
Alone (Happy To Kill You)
TOKYO MOTOR FIRST
Around Midnight (Lions)
CONNY BLOOM
Med Charlie I Venedig (single)
SILVER
Unafraid (single)
FALCONER
Redeem and Repent (From a Dying Ember)
GABRIELS
Treason Star (Fist of The Seven Stars - act 3 - Nanto Chaos)
MEURTRIÈRES
Rosae Bellum (Meurtrières)
WITHERING SURFACE
I'll Soon Be Gone ( Meet Your Maker)
RESTIVE NATION
The Prouder Ones (Luicidum)
THE LIGHTBRINGER
The First Flickers Of Thought (From The Void To Existence)
DESCEND
Wallow (The Deviant)
BLACK VATICAN
The Alchemist (Arcana Lament)
ENTARTUNG
Circle Of Suffering (Maleficae Artes)
VÄKI
Ennustus (Kuolleen Maan Omaksi)
DEEPER GRAVES
Last Tranmission (Open Roads)





EMISSION SURPRISE DU 10 JUIN


CALIGULA'S HORSE
The Ascent (Rise Radiant)
KANSAS
Throwing Mountains (The Absence of Presence)
THUNDERMOTHER
Back In 76 (Heat Wave)
THE CURVE
The Sinner (One)
RAMOS
All Over Now
THUNDERSLAVE
Wicked Night (Unchain The Night)
GREENMACHINE
Knowledge (Damn)
THE OUTSIDER
Primordial Abyssal Chaos Feat Rick Loera (From Ancient Gods And Forbidden Books))
INTOXICATE
Crawling Forward (Cross Contamination)
LEATHER SYNN
Still In My heart (Warlord)
LIONVILLE
Nothing Without You (single)
FROST
Clouda (Others)
SORCERER
Lamenting of the Innocent (Lamenting of the Innocent)
MICHAEL GRANT & THE ASSASSINS
Anthem Of Us (single)
ANDE
Nachtwandeling (Vossenkuil)
LANTERN
Monolith Abyssal Dimensions (Dimensions)
AMHERAWDR
Adorned With the Figures of Snakes - Part 2



EMISSION DU 07 JUIN


HELL OF A RIDE
N.G.U.N.S (Nine Of Cups)
THE GHOST INSIDE
The Outcast (The Ghost Inside)
LAMB OF GOD
Routes (Lamb Of God)
MERIDIAN DAWN
Luminescent (The Fever Syndrome)
BLEED FROM WITHIN
Pathfinder (Fracture)
GRAVE DIGGER
Freedom (Fields OF Blood)
TORCHLIGHT PARADE
Red White and Blue (Torch light Parade)
GREYHAWK
Black Peak (Keepers Of The Flame)
FAIRYLAND
Of Hope and Despair in Osyrhia (Osyrhianta)
HEKSEBRANN
Storm of Fury (Spiritual Descending)
INSTIGATE
Obliteration(Echoes Of A Dying World)
NECROPSY
Fucking Dead (Exitus)
LAPSUS DEI
Naufragos (Sea Of Deep Relflections)
DIE KREATUR
Mensch Maschine (Panoptikum)
DEF LEPPARD
Paper Sun (Hits Vegas)
BLACK ROSE MAZE
In The Dark (Black Rose Maze)
DUKES OF THE ORIENT
The Monitors (Freakshow)
MARTYR
No Time For Goodbyes (single)
TERRIFYING PARASITES
Enemies Inside (Human Disease)
BEDSORE
Deathgazer (Hypnagogic Hallucinations)
IKU TURSO
Storming the Isengard (Storm Over Isengard)
MOSAIC
Samhain (Harvest)
TAV
Silken Slumber (I)
WACHT
Engiadina sur tuot (La Mort)


EMISSIONS DU 31 MAI



------------- PART. 1 -------------


ONSLAUGHT
Bow Down To The Clowns (Generation Antichrist)
STRIKE ANYWHERE
Dress The Wounds (single)
WORLDBURN
Era of Consumption (Observer)
WITCHES
The Fates Inside (The Fates)
PESSIMIST
Death Awaits (Holdout)
PULSE
Black Knight (single)
DUST LOVERS
Born to lose (Fangs)
HOOKERS & BLOW
Rocks Off (single)
THE BOUNCING SOULS
World on Fire (single)
THE HU feat Jacoby Shaddix
Wolf Totem (single)
THE SWELL FELLAS
Scatterbrain (The Great Play of Extension)
CUTTIN EDGE
False Advice (Face Down)
ICE WAR
Soldiers of Frost (Defender Destroyer)
GUERRA TOTAL
Uranium - 235 (Trinity) (War is the Pursuit Of Death A Hymnal for the Misanthrope)
ABYSSUS
Relics Of The Past (Relics Of The Past)
ANAXAGOR
Blood Lord (Anaxagor)
STAND ATLANTIC
Wavelength (single)
FM
Ready for Me (Synchronized)
MERIDIAN
Hungry For A Game (single)
MARK SPIRO
All The Love We Kill (single)
AYREON
Isis and Osiris (Electric Castle Live And Other Tales)
GREEN CARNATION
My Dark Reflections of Life and Death (Leaves of Yesterday)
HEBOIDOPHRENIE
Flush The Meat (Cannibalism For Dummies)
IMPALEMENT
I Am All (The Impalement)
SACRILEGIOUS RITE
Et diabolus incarnatus est (Rite De Poetica Tenebris)
BAIT
Into Misery (Revelation Of The Pure)
AVERSIO HUMANITATIS
The Watcher in the Walls (Behold The Silent Dwellers)
VOIDCEREMONY
Empty Grand Majesty Cyclical Descent Of Causality (Entropic Reflections Continuum Dimensional Unravel)
SECRETS OF THE MOON
He Is Here (Black House)
FELLWARDEN
Upon Stone (Wreathed In Mourncloud)



------------ PART. 2 -------------


CROSSFAITH
Truth of Insanity (Species)
PARALYSIS
Oblivious (Mob Justice)
BULLRUN
Wilderness (Wilderness)
MY FUNERAL
Thrash 'n Destroy (Grave Blaster)
THE ORDER
Back to Reality (Supreme Hypocrisy)
HEADLESS
Risin' Up (single)
OZ
Switchblade Alley (Forced Commandments)
BRING OUT YOUR DEAD
In The Blink Of A Snake's Eyes (Bring Out Your Dead)
DEVILDRIVER
Keep Away From Me (Dealing With Demons)
DETHRXNER
T.R.A.S.H (feat. CABAL) (single)
THE THIRD KIND
Ill Mechanism (Man Vs Earth)
SKELETON
Mark Of Death (Skeleton)
TAKE OFFENSE
Dousing the Flames (Keep An Eye Out)
MUTANT DISEASE
Death Rides Out (Chaos Emperor)
CONDEMNED TO DREAM
The Rest of Me (Black Emerald Cold)
NEVERKEPT
Complicated (single)
REACH
The Law (single)
ZWAREMACHINE
Remain Unseen (Be A Light)
MXD
Everythorn (Endurance)
SPELL
Opulent Decay (Opulent Decay)
LESOIR
Two Faces (Mosaic)
GRUMPYNATORS
Still Alive (single)
IRON WINGS
Svesha (Dzejnieks)
AIRBAG
Megalomaniac (A Day at the Beach)
FRUST
The Feast (The Advent Of Adhara)
SCABBARD
Better to Die (Beginning of Extinction)
URFEIND
Wargoz (Purisablopa)
SOUL GRINDER
The Withering (Chronicles Of Decay)
FROM THE VASTLAND
Khan e Chaharom (1239)
IA
The Golden King of the Forest (InitIAtion)
CONVOCATION
The Absence of Grief (Ashes Coalesce)
THE RUINS OF BEVERAST
The Grand Nebula Pulse (split CD)



EMISSION DU 24 MAI


PRIMAL FEAR
Along Came The Devil (Metal Commando)
ILLUMISHADE
Tales Of Time (Eclyptic - Wake of Shadows)
MEKONG DELTA
The Hollow Men (Tales of a Future Past)
LITTLE CAESAR
Straight Shooter (single)
OXIDIZE
Hey Angel (Dark Confessions)
SMACKBOUND
Drive It Like You Stole It
PALE DIVINE
Consequence Of Time (Consequence of Time)
CARACH ANGREN
Der Vampir von Nürnberg (Franckensteina Strataemontanus)
NAGLFAR
Like Poison for the Soul (Cerecloth)
VADER
Incineration Of The Gods (Solitude In Madness)
KING WITCH
Solstice I She Burns (Body of Light)
CHRONUS
Pharos (Idols)
JOVIAC
Misplaced (Here and Now)
OUR HATE
Together As One (Defiled By Devil)
SHADOW IN THE DARKNESS
The Aboriginal Storyteller (Erstwhile Befell)
THE WISE MAN'S FEAR
The Relics of Nihlux VALLEY OF KINGS
FATUM AETERNUM
Chemicals (Singin Songs of Desperation)
AVERLANCHE
The Sounds of Insomnia (The Sounds of Insomnia)
REARMED
Ode to Life (Aeternum Ignis)
ULTHAR
Providence (Providence)
SEROCS
Building A Shrine Upon Vanishing Sands (Vore)
A LIGHT IN THE DARK
Let It Guide You (Insomnia)
STYGIAN CROWN
Through Divine Rite (Stygian Crown)
ENEVELDE
Forringelse (Enevelde)
PHANTASOS
Cosmic Prophecy of the Dying Stars (Cosmic Revelations)


EMISSION DU 17 MAI


FIT FOR A KING
Breaking The Mirror (single)
BAD AS
Endless Race (Crucified Society)
IN EXTREMO
Lügenpack (Kompass Sur Zone)
TRICK OR TREAT
Libra - One Hundred Dragons Force (The Legend of the XII Saints)
SHOK PARIS
Full Metal Jacket (Full Metal Jacket)
SHINING BLACK
Just Another Day (single)
VEGA
(I don't need) Perfection (single)
SVEN GALI
You Won't Break Me (3)
DINING WITH DOGS
Apostate (The Problem With Friends)
MARY & THE HIGHWALKERS
Scars (Hounds)
BLACK RAINBOWS
Isolation (Cosmic Ritual Supertrip)
MICHAEL GRANT
Red Light Run (single)
ASHENMOON
Dustbowl (single)
THE CROOKS
In Time (single)
MIMIKRY
Helt Okej (single)
PICTURESQUE
Attention (Do You Feel OK)
AURIUM
Dead Landscapes (The Second Sun)
VELKHANOS
The Eye Of God (The Wrath)
DESOLATE REALM
Procession (Unleash The Storm)
NORTHWIND
Cry Free - Die Free (History)
APOSENTO
Samhain The Night of Ignis Fatuus (Conjuring The New Apocalypse)
CAULDRON BLACK RAM
Smoke Pours From The Orifices Of The Crematory Idol (Slaver)
CLOSE THE HATCH
Attunement (Modern Witchcraft)
TRISTWOOD
Acherontic Deathcult (Blackcrowned Majesty)
ENSHADOWED
The Great Animist (Stare Into The Abyss)
CREATURE
L'Odysseée Hyperpropulseée (Ex Cathedra)
SORGE
A Horse in Turin (Sorge)
ORGONE
Astral Fancy (MosFet)

EMISSION DU 10 MAI


SCOTT STAPP
Survivor (The Space Between The Shadows)
POP EVIL
Let The Chaos Reign + Work (singles)
PSYCODE
Deranged (Persona)
BLOODY HEELS
Criminal Masterminds (Ignite The Sky)
SEMBLANT
Dethrone the Gods, Control the Masters (Legacy of Blood pt.IV)
AXEL RUDI PELL
Gunfire (Sign Of The Times)
L.A GUNS
Crawl (single)
MISTER MISERY
Strangeland (single)
EMERALD SHINE
A Lake Far Away (Misty Tales)
MENTAL DISASTER
Graveyard Symposium (The Repulsive Abomination)
SICKENING HORROR
Transmutation (Horror Chaos Revamped)
LINED
Buried Alive (Soulcrifice)
EXIT
Only Pain Is Real (Traces Of Human Existence)
ELM
Believe Or Burn (The Wait)
MIKAEL WILLY WILHELMSSON
The Man With A Thousand Wings (single)
TROPE
Shout (single)
MAD HAVEN
Find A Way (single)
ISLANDER
It's The End Of The World As We Know It (And I Feel Fine) (single)
AZZIARD
The Desert (Liber Secondus - Exégèse)
LUCID CONFORMITY
Monolithic War Machine (Architects Of Madness)
AT THE ALTAR OF THE HORNED GOD
Malediction (Through Doors Of Moonlight)
FORTUNATE LOSERS
Fascist (Fascist)
GEEZER
Black Owl (Groovy)
GRIM FATE
The Final Day (Perished in Torment)




EMISSION DU 03 MAI


SCORPIONS
Sign of Hope (single)
U.D.O.
We Are One (Das Musikkorps der Bundeswehr)
ALESTORM
Treasure Chest Party Quest + Tortuga (Curse Of The Crystal Coconut)
CHERIE CURRIE
Mr. X (Blvrds of Splendor)
PARADISE LOST
Ghosts (Obsidian)
MUSHROOMHEAD
Seen It All (A Wonderful Life)
LAMB OF GOD
New Colossal Hate (Lamb Of God)
IGNEA
Jinnslammer (The Realms of Fire and Death)
SCARLET
Beauty Beast (single)
SCHULTZ
Devils Inside Me (Black Magic Party)
PARALYDIUM
Within The Sphere (Worls Beyond)
FRASER EDWARDS
Stop Saying We Sound Like Dra (The Architect)
CELTIC HILLS
Time (Blood Over Intents)
PURGE OF SANITY
Cyc/One (Disruptif)
HELLGRIMM
When I'm Alone (Elysium)
PURTENANCE
The Malicious Moon (Buried Incarnation)
CHALLENGER
A Place of Tranquility (Turned to Dust)
HORNWOOD FELL
The Possessed One (Cursed Thoughts)
SHODAN
Doomsday Melody (Death, Rule Over Us)
SYMBIOTIC GROWTH
Consumed By Digital Light (Symbiotic Growth)
FACADE
Death (The Eternal Dance)



EMISSION DU 26 AVRIL


KATATONIA
Behind The Blood (City Burials)
WOLFTOOTH
Valhalla (Valhalla)
DOOL
Be Your Sins (Summerland)
ASKING ALEXANDRIA
Down to Hell (Like a House on Fire)
DEMONS & WIZARDS
Wolves In Winter (III)
CROMAGS
The Final Test
CURRENTS
A Flag To Wave (The Way it Ends)
BLACK PESTILENCE
Frauds to the Throne (Hail The Flesh)
THEOSOPHY
Curse Of Ak-Kadyn (Towers Of Dark Pantheon)
HOT HELL ROOM
One Ton Of Lies (Stasis)
KULNING
Hermitage (Grande Fox)
IN THE COMPANY OF SERPENTS
Lightchild (Lux)
ALOGIA
Visantia (Semendria)
RETCHED
Metal Knights (The Overlord Messiah)
VALIDOR
Sword Of Vengeance (Validor)
TROTOAR
Shining Star (No Salvation)
CADAVER
Deformed Insanity (D.G.A.F.)
FEROCITY
Defying The Hegemony (The Hegemon)
ABHORREN
Truling Dynasty (Kathabasis)
PARALYSIS
Oblivious (Mob Justice)
BURN DAMAGE
Fire Walk (Downward Passage)
AL NAMROOD
Tabqia (Walaat)
CONNECT THE CIRCLE
Hill Of Skulls (This is Mad)
KHEMMIS
Empty Throne (Doomed Heavy Metal)
DAWNWALKER
Towpath (Crestfallen)
TENEBREE
Hacia el Norte (Errante Herejia)
KRISTOFFER GILDENLOW
Holy Ground (Homebound)


EMISSION DU 19 AVRIL


BOISSON DIVINE
Xivalier de Sentralha (La Halha)
IVANHOE
Blood and Gold (Blood And Gold)
TOKYO BLADE
Dark Revolution (Dark Revolution)
DEF LEPPARD
Hello America (The Early Years)
TOMSTONER
Guts (Descent To Madness)
THE BLACK DAHLIA MURDER
Removal of the Oaken Stake (Verminous)
TORN IN HALF
Lord of Suffering (Basic Instructions Before Leaving Earth)
IRONSTONE
Bound (Prophecy)
CRAZED
Tricked (Game Over)
ME AND THAT MAN
Man Of The Cross (New Man, New Songs, Same Shit, Vol.1)
DRONHEIM
Tre Lovl se Dager (Down Below)
CONNY BLOOM
Dags Att Vinna Wimbledon (single)
ELECTRIC BOYS
Lion's Roar (single)
THE OTHER
Was uns zerstoert (Haunted)
VULCANO
Sinister Road (Eye In Hell)
SAVAGE ANNIHILATION
Soumise à la procréation (Soumises à la procréation)
CHOTZÄ
Schtächzähni (Tüüfuswärk)
DOWNCROSS
War Maiden Of The Worlds (Current Towards)
OMEGA PURGE
As Hell Emerged (As Hell Emerged)
ROAD WARRIOR
Rest for the Wicked (Mach II)
UNTITLED WITH DRUMS
Stasis (Hollow)
BLAZE OF SORROW
Sonno d eterno (Absentia)
ARSTIDIR LIFSINS
Ek sa halr at Hoars vedri hsvan serk Hrisgrisnis bar (Saga II)
3XPERIMENTAL
Wind (Symphony of Element)


EMISSION DU 12 AVRIL


GODSMACK
Unforgettable (When Legends Rise)
ECLIPSE
Driving One Of Your Cars (single)
DEVILSKIN
Same Life (Red)
CYHRA
Dreams Gone Wrong (No Halos In Hell)
BELMONT
Stay Up (Reflections)
BELMONT
Stay Up (Reflections)
FINAL STAIR
Headgames (single)
THOUSAND THOUGHTS
Stigma (single)
TESLA
Into The Now (Five Man London Jam)
TOLEDO STEEL
Black Widow (The First Strike of Steel)
SHOTGUN REVOLUTION
Wormwood (IV)
SOLICITOR
The Red Queen (Spectral Devastation)
CROOKED HORNS
Mystria (The Metamorpphosis)
WITHERING SURFACE
Alone (Meet Your Maker)
MAGEFA
Mindless religion (New Era of Darkness)
PISS ON CHRIST
The Forbidden Fruit Of Christianity (Piss On Christ)
BEZWERING
Terror Terroris (Aan de wormen overgeleverd)
CURSE
The Countess (The Awakening the Old)
WOLVES DEN
Der Frost in mir (Miserere)
BITTERNESS
Blood Feud (Dead World Order)
VOICES OF RUIN
Whispers (Path To Immortality)
HOPESFALL
Hall of The Sky (single)
FUNERAL LEECH
Lament (Death Meditation)
OLD CORPSE ROAD
The Ghosts of the Ruinous Dunstanburgh Castle
(On Ghastly Shores Lays The Wreckage Of Our Lore)






EMISSION DU 05 AVRIL


KREATOR 666
World Divided (single)
AUGUST BURNS RED
Paramount (Guardians)
TRIVIUM
What The Dead Men Say (What The Dead Men Say)
VANDENBERG
Shadows Of The Night (2020)
LARKIN POE
Holy Ghost Fire (Self Made Man)
KING BULL
Pay Attention (single)
MUSTASCH
Ransacker (Killing It For Life)
IGORRR
Himalaya Massive Ritual (Spirituality and Distortion)
MASS MURDER
Refused Fate (Extreme Extinction)
H-ONE
Abyssal (MMLXIX)
WALL OF PALEMAR
Here in Pain (Dramacore)
IN HEARTS WAKE
Worldwide Suicide (single)
WALTARI
The Way (Global Rock)
DEMONHEAD
Betrayal Avenged (Black Devil Lies)
GRUMPYNATORS
Blood And Bones
DATCHA MANDALA
Who you are (Hara)
KEVERRA
Bathsheba (Keverra)
MORGENGRAU
Berge (Staub zu Staub)
OLD FOREST
Where Trees are Withered(Back Into The Old Forest)
ULVAND
Human Zoo (The Origins)
HOOKERS & BLOW
Shakin' (single)
ONE DESIRE
Shadowman (Midnight Empire)
COMMANDO
Djaevulsmaskopi (Rites of Damnation)
AARA
Entelechie (En Ergo Einai)
WHAT WE LOST
Lungs (single)
WALKING RUMORS
Burned Up and Blessed
SMACKBOUND
The Game (single)
MARKO HIETALA
Runner of the Railways (Pyre Of The Black Heart)
RIVER OF SOULS
The Tightening (Usurper)
NYTT LAND
Sigrdriva spell (Cvlt)


EMISSION DU 29 MARS


PARADISE LOST
Fall From Grace (Obsidian)
DEEP PURPLE
Throw My Bones (Whoosh!)
PEARL JAM
Take the long way (Gigaton)
FIVE FINGER DEATH PUNCH
Bottom Of The Top (F8)
LAMB OF GOD
Memento Mori (Memento Mori)
IRIST
Creation (Order Of The Mind)
JENNER
Test of Time (The Test Of Time)
AEVUM
Tair (Multiverse)
GOTTHARD
Better Than Love (#13)
LUCIFER
Stay Astray (III)
SERIOUS BLACK
Fate Of All Humanity (Suite 226)
WHITE STONES
Infected Soul (Kuarahy)
SVART CROWN
Exoria (Wolves Among The Ashes)
NAWABS OF DESTRUCTION
Reincarnation (Rising V)
AMONG YOUR GODS
Your choice (single)
BLENDED BREW
Ancient Alien (Shove It Down)
BONFIRE
Warrior (Fistful Of Fire)
THE BIRTHDAY MASSACRE
The Sky Will Turn (Diamonds)
HOLLYWOOD UNDEAD
Already Dead (New Empire Vol.1)
OZZY OSBOURNE
Under The Graveyard (Ordinary Man)
TRAVELER
STK (Termination Shock)
DISSORTED
The Temple (The fInal Divide)
7 WEEKS
Sisyphus (Sisyphus)
BLOODBOUND
Bloodheads United (Bloodheads United)
ASHTAR
Bloodstones (Kaikuja)
MORKNATT
Victorious Satan (Victorious Satan)

EMISSION DU 22 MARS


CONFLICT
D-Evolution - feat Dave Lowmiller (Decision Code)
ASKIN ALEXANDRIA
They Don't Want What We Want (And They Don't Care) (Antisocialist)
IN THIS MOMENT
As Above So Below (Mother)
NOVA TWINS
Taxi (Who Are The Girls)
WOLF
Mass Confusion (Feeding The Machine)
MAGNUS KARLSSON'S FREEFALL
Hold Your Fire (We Are The Night)
DELAIN
Combustion (Apocalypse & Chill)
PARALYDIUM
Finding The Paragon (Worlds Beyond)
THE SLEEP EAZYS
Bond (On Her Majesty's Secret Service) (single)
AND YOU WILL SEE US BY THE TRAIL OF DEAD
Who Haunts the Haunter (X - The Godless and TheOther Stories)
D-A-D
No Doubt About It (A Prayer For The Loud)
ANTI-FLAG
The Disease (20-20 Vision)
CONSCIENCE
Ascending Rain (In The Solace Of Harm's Way)
MYRATH
Endure the silence (Live In Carthage)
APOCALYPTICA
Fire & Ice (Cell-O)
ALTARIA
Unchain the Rain (Divinity)
ANVIL
Legal At Last (Legal At Last)
HOUSE OF LORDS
One More (New World - New Eyes)
NITE
The Way (Darkness Silence Mirror Flame)
MINDREAPER
Torch s Fall (Mirror Construction)
DIMHOLT
Reliquae (Episteme)
MYRKUR
Tor i Helheim (Folkesange)


EMISSION DU 15 MARS


METAL CHURCH
Dead on The Vine (From The Vault)
WITHERING SURFACE
Leaves In The Storm (Leaves In The Stream)
RAGE IN MY EYES
Blank (Ice Cell)
PRETTY MAIDS
Future World (Maid in Japan - Future World Live 30th Anniversary)
JUNIOR RODRIGUEZ
Panopticon Revolution (Stellar Dream)
SATAN'S EMPIRE
Storm On The Airwaves (Hail The Empire)
TRAUMA
Insanity Of Holiness (Omnious Black)
VITJA
Payback (single)
DELIVERANCE
Sancte Iohannes (Holocaust 261-46)
BOMBS OF HADES
Phantom Bell (Phantom Bell)
A ROAD TO DAMASCUS
Fearless (single)
BLUE OYSTER CULT
E.T.I. Extraterrestrial Intelligence (40Th Anniversary - Agents Of Fortune - Live 2016)
BRANT BJORK
Cleaning Out The Ashtray (Brant Bjork)
ME AND THAT MAN
Run With The Devil (New Man, New Songs, Same Shit, Vol. 1)
VOODOO GODS
The Ritual of Thorn (The Divinity Of Blood)
WORMWOOD
The Universe Is Dying (Ghostlands - Wounds From A Bleeding Earth)
IN DIVENIRE
Somnium Fatum (Servia Della Carne)
VASTIGR
Ouroboros (Aura Aeternitatis)
DESOLATION ANGELS
While The Flame Still Burns (While The Flame Still Burns)
ELECTRIC MOB
Devil You Know (Discharge)
THE CROOKEDS
Never Get It (single)
P.O.E.
A Strange Case (Of Humanity And Other Odd Things)
REKUIEM
Sacrificial Wanderer (Time Will Tell)
SILVERSTEIN
Where Are You (A Beautiful Place To Drown)
HAYVANLAR ALEMI
Thundercloud Museum (Psychedelia In Times Of Turbulence)
SALLOW MOTH
Glimpse the Unthinkable (The Larval Hope)
LEBENSSUCHT
Moment of Violence (-273,15°C)
WITCHFINDER
Satan's Haze (Hazy Rites)


EMISSION DU 08 MARS



NIGHTWISH
Harvest (Human Nature)
BODY COUNT
Bum-Rush (Carnivore)
KILLIN BAUDELAIRE
Lullaby (Vertical Horizon)
PASSION
Lost In The Dark (Passion)
EXHORDER
The Man That Never Was (single)
THE WOLF YOU FEED
He Who Brings Destruction (And The Wild Return)
MIKE TRAMP
The Road (Second Time Around)
KREATOR
Enemy Of God (London Apocalypticon - Live at the Roundhouse)
TURMION KATILOT
Ano Kun Rittää (Global Warning)
GOTTHARD
Bad News (#13)
REVOLUTION SAINTS
Rise (Rise)
WISHBONE ASH
Too Cool for AC (Coat of Arms)
ASENBLUT
Wolfshunger (Die Wilde Jagd)
LORD OF LIGHT
Typhoon (Morningstar)
OUR MIRAGE
Rivers (Unseen Relations)
SERVANT LEADER
August Parade (Raised By Wolves)
ALMANAC
Predator (Rush Of Death)
THY CATAFALQUE
Tsitsushka (Naiv)
NEW HATE RISING
Rise And Fall (Miles)
AUDREY HORNE
Blackout (Waiting For The Night)

EMISSION DU 01 MARS


STONER KINGS
Bray With The Damned (Alpha Male)
THE AMITY AFFLICTION
Forever (Ereryone Loves You)
SUENDENKLANG
Staub (Jahresringe)
AMARANTHE
Do Or Die (single)
SEMBLANT
Murder of Crows (Obscura)
KVAEN
The Funeral Pyre (The Funeral Pyre)
SOLOTHUS
Below Black Waters (Realm Of Ash Blood)
PSYCODE
Demons Guide my Way (Persona)
IN SANITY
Blood and Clay (Welcome To The Show)
HATEBREED
When The Blade Drops (When The Blade Drops)
HAREM SCAREM
Change The World (The Deat Of Me)
THE NIGHT FLIGHT ORCHESTRA
Transmissions (Aeromantic)
SIMPLEFAST
Destroyer (Eternal)
COLLISION
Shattered Glass And Severed Heads (The Final Kill)
PUTRID OFFAL
Dura Mater (Dura Mater)
ASARHADDON
Die Verg ngnis erwacht (Reysa)
FALLING IN REVERSE
The Drug In Me Is Reimagined
LUCID DREAM
The War Of The Cosmos (The Great Dance Of The Spirit)
HELION
The Great Fall I. Alpha Draconis; II. The Decree of the Seven Sages; III. Younger Dryas (The Great Fall)
NEKROVAULT
TotenzugFesteringPeregrination (Pallid Eyes)
YALDABAOTH
Gomorrahan Grave of the Sodomite (That Which Wets the Saccharine Palate)
BALMOG
Pillars Of Salt (Pillars Of Salt)
EMISSION DU 23 FEVRIER


MACHINE HEAD
Circle The Drain (single)
RAGE
Tomorrow (Wings of Rage)
GREAT ELECTRIC QUEST
Highway Star (Live At Freak Valley)
BON JOVI
Limitless (2020)
…AND YOU WILL KNOW US BY THE TRAIL OF DEAD
Into The Godless Void (X: The Godless Void and Other Stories)
PENDRAGON
Truth And Lies (Love Over Fear)
THE USED
Blow Me (Heart Work)
OZZY OSBOURNE
Eat Me (Ordinary Man)
HOLLYWOOD UNDEAD
Time Bomb (New Empire)
DEADLINE
Man on a Mission (Nothing Beside Remains)
IRON KINGDOM
White Wolf (On The Hunt)
JADES
Misnake (Misnake)
PROJECT AEGIS
And The Rest Is Mystery
BURY TOMORROW
The Grey (Cannibal)
IHSAHN
Stridig (Telemark)
BIFF BYFORD
The Pit And The Pendulum (School Of Hard Knocks)



EMISSION DU 16 FEVRIER


SLAVE STEEL
Ogre Cage (single)
SQUIDHEAD
Awakening (Cultist)
CROSSFAITH
Endorphin (single)
ANGEROT
Vestiments Of Cancer (The Divine Apostate)
HORSENECK
Porcelain Ass (Fever Dream)
LUCIFER STAR MACHINE
Eat Dust (Devil's Breath)
GILBY CLARKE
Rock n Roll Is Getting Louder
HER CHARIOT AWAITS
Dead & Gone (Her Chariot Awaits)
COFFEINNE
Back to the Light (Requiem)
MAN MACHINE INDUSTRY
Sins Of The Fathers (Doomsday Clock)
DJEVEL
Ved Hildr s Haand For Hel (Ormer Til Armer Maane)
BLOOD AND BRUTALITY
Vicious Carnage (Fatal)
SKAM
Shit Out Of Luck (The Sounds of a Disease)
DZO-NGA
Heart of Coal (Thunder In The Mountain)
DEN SYVENDE SON
Trods (Trods)
LETHAL STEEL
Stay Away (Running From The Dawn)
THE A.X.E PROJECT
Desire (Future Imperfect)
TY MORN
Harvest of Souls (Istor)
DRUG CHURCH
Bliss Out (Cheer)
FORNDOM
Yggdrasil (Fabir)
IRIST
Burning Sage (Order Of The Mind)
KIRK WINDSTEIN
Toxic (Dream In Motion)
TODAY IS THE DAY
You re All Gonna Die (No Good To Anyone)
SCARAB
Kingdoms of Chaos (Martyrs of the Storm)
GOATFUCK
Retaliation (Y)
TREURWILG
I (An End To Rumination)
DIRT WOMAN
Fades To Greed (The Glass Cliff)


EMISSION DU 09 FEVRIER 2020


JOE SATRIANI
Nineteen Eighty (Shapes Shifting)
GIUSEPPE ZAUPA
(Re)birth (EP (Re)birth)
T.A.N.K.
The Pledge (Ideals Will Remains)
JORN
Night Life (Rock Radio II Executing the Classics)
SEPULTURA
Last Time (Quadra)
TESTAMENT
Night Of The Witch (titans of Creation)
SABATON
Angels Calling (single)
LAST ADDICTION
Demons on your shoulders (EP Last Addiction)
CANDLEMASS
The Pendulum (The Pendulum - EP)
DIRTY SHIRLEY
I Disappear (Dirty Shirley)
SURGICAL STRIKE
Part of a Sick World (Part of a Sick World)
HASSWUT
Der Radioaktive Mann (Atomkrieg)
DECARLO
A Better Day (Lightning Strikes Twice)
BIG SCENIC NOWHERE
Mirror Image (Vision Beyond Horizon)
GODTHRYMM
Among The Exalted (Reflections)
STARMEN
Face the Truth (Welcome to My World)
HEX A.D.
Astro Tongue (Astro Tongue in the Electric Garden)
WHISPER NIGHT
Freedom to Live (Burning Minds EP)


EMISSION DU 02 FEVRIER 2020
SPECIALE CERNUNNOS PAGAN FEST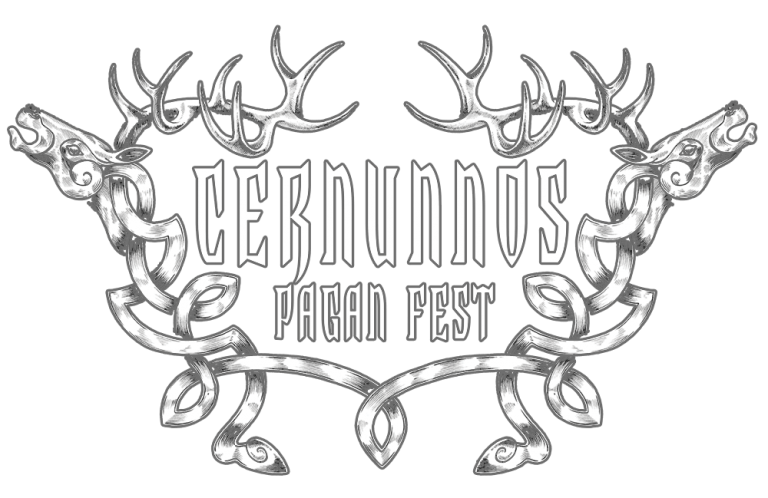 FINSTERFROST
Fluch des Seins (Zerfall)
HEIDEVOLK
A Wolf in My Heart (Vuur Van Verzet)
BLOODY TYRANT
In The Shades Of Leaves
INFINITYUM
Blood Moon (Alliance)
ANOMALIE
Vision VII One With The Soil (Visions)
BLACK MESSIAH
Mime's Tod (Walls Of Vanaheim)
SAOR
Bron (ForgottenPaths)
SOJOURNER
Where Lost Hope Lies (The Shadowed Road)
TURISAS
Piece By Piece (Turisas 2013)
UNLEASHED
As Yggdrasil Trembles (As Yggdrasil Trembles)
FREKKR
Présages - Que Grondent Ces Terres (Désolations Catalauniques)
IN VINO VERITAS
Ai Vist Lo Lop (Ai Vist Lo Lop)
KALEVALA
Nagryanuli
PRIMA NOCTA
Stones And Metal (Lost In Time)
RASTABAN
Hore Dolom
TOTER FISCH
Mami Wata (Yemaya !)
VELIOCASSES
Tempus (Seluanos Bona)
VERMILIA
Äti Maa (Kätkyt)



EMISSION DU 26 JANVIER 2020


LUCIFER
Ghosts (Lucifer III)
ADX
Au-Dessus Des Croix Noires (Bestial)
IN THIS MOMENT
The In-Between (Mother)
SHAKRA
Thousand Kings (Mad World)
JINJER
Retrospection (Macro)
POPPY
I Disagree (I Disagree)
BLACKSWAN
Shake The World (Shake The World)
BLACK CORSAIR
Northmen's Way (Seven Seas)
FLAT EARTH SOCIETY
Legfist (Friends Are Temporary, Ego is Forever)
FINNEGAN'S HELL
Whiskey Rum Gin And Wine (Work is the curse of the drinking class)
NOX IRAE
All Is Over (Here The Dead Live)
SILVERSTEIN
Infinite (feat. Aaron Gillespie) (A Beautiful Place To Drown)
NOVENA
Disconnected (Eleventh Hour)
NOVELISTS FR
Deep Blue (C'est La Vie)
MONUMENTS
Animus (Phronesis)
SILENT CALL
Damnation (Windows)
ONI
Rift (EP Alone)
ARCAINE
Toxic Mankind (As Life Decays)
DARKWATER
Alive (Pt. II) (Human)


EMISSION DU 19 JANVIER 2020


JUSTIFY REBELLION
Prisoner in Time (The End Justify The Means)
SYLOSIS
Calcified (Cycle Of Suffering)
NEONEMESIS
Kill The Titans (Reflejo Del Caos)
POLARIS
Masochist (The Death Of Me)
RED CAIN
Snake bouquet (Kindred Act. 1)
HAMMERFALL feat. Noora Louhimo
Second To One (single)
MILES TO PERDITION
To the guns (2084)
CHAOS PATH
Fire Blood Anger Chaos (Downfall)
MACABRE DEMISE
Chamber of Pain (Awakening)
BURNING WITCHES
Sea Of Lies (Dance With The Devil)
BLACK SWAN
Big Disaster (Share The World)
ETERNAL SILENCE
Renegades (single)
NOVA CHARISMA
Gemini (Exposition II)
BLVL
Turning Worlds (Turning Worlds)
COMANIAC
The New Face Of Hell (Holodox)
FRECUENCIA DE MUERTE
Parasitos Mentales (Death Frequency)
VERBAL RAZORS
Waterdrop (By Thunder Lightning)
PROFANATION
Der Gem tliche (Into Cascades Of Blood)
UIVO BASTARDO
Torment rio Ign fero (Clepsydra)
CIMINERO
Inferno (Subterranean Awakenin)
SLAVE ONE
Shapers Of The Inconsistent Horizon (Omega Disciple)
MACHINATIONS OF FATE
Machinations Of Fate (Machinations Of Fate)
PSSR
Busted (single)
TERRIFIANT
Iron Mountain (Terrifiant)
CARMILLA
Surrender or Die (Single)
INSANITORIUM
Starved By Guilt (Hyperia)
BLAZE OF PERDITION
The Great Seducer (The Harrowing Of Hearts)
BIG SCENIC NOWHERE
Hidden Wall (Vision Beyond Horizon)
BLOOD AND SUN
Love & Ashes (Love and Ashes)



EMISSION DU 12 JANVIER 2020


GOTTHARD
Missteria (#13)
APOCALYPTICA
En Route To Mayhem (Cell-0)
DELAIN
One Second (Apocalypse & Chill)
OZZY OSBOURNE
Straight To Hell (Ordinary Man)
BOLIDDE
Double Life (autoprod)
AMARANTHE
82nd All The Way
BRITISH LION
Lightning (The Burning)
REVOLUTION SAINTS
Closer (Rise)
VxPxOxAxAxWxAxMxC
Against Humans, Against Animals, Against Everything (Austrian Dukes of Derangement)
MY DYING BRIDE
Your Broken Shore (The Ghost Of Orion)
HOLLYWOOD UNDEAD
Empire (The New Empire)
Gary MOORE
Oh, Pretty Woman (Live From London)
BLUE ÖYSTER CULT
E.T.I. (Cult Classic 2020 remastered)
KVELERTAK
Crack of Doom (Splid)
MAGNUM
Madman Or Messiah (The Serpent Rings)
LIKE MOTHS TO FLAMES
Smoke And Mirrors (Where The Light Refuses To Go)
EVANESCENCE
The Chain (Gear 5)
SVARTTJERN
Ta dets Drakt (Shame Is Just A Word)
RUSH
Tom Sawyer (Moving Pictures)

EMISSION DU 05 JANVIER 2020


FIVE FINGER DEATH PUNCH
Full Circle (F8)
3RD FROM THE SUN
Silent Threat (3rd from the Sun)
THE NIGHT FLIGHT ORCHESTRA
Divinyls (Aeromantic)
MAGIC KINGDOM
Dark Night, Dark Thoughts (Metalmighty)
PAUL DI ANNO
Prowler (Hell Over Waltrop)
CREST OF DARKNESS
Blood (The God Of Flesh)
EDGE OF FOREVER
Promised Land (Native Soul)
DISILLUSION
The Great Unknown (The Liberation)
INFINITAS
Avnas (Infernum)
GHOST SHIP OCTAVIUS
Blizzard (Delirium)
NTH ASCENSION
True Identity (Stranger Than Fiction)
THE WARM LAIR
Predator On High Heels (Reach The Fire)
SONS OF APOLLO
Fall To Ascend (MMXX)
BLACKTOP MOJO
Lay It on Me (Under the Sun)
ASHEN HORDE
The Torture Cycle (Tintregen)
RHODIUM
First Light of Day (Sea of the Dead)
SHAPS
Maelström (Sous les pavés)
7 WEEKS
The Crying River (Sisyphus)
Tom KEIFER BAND
Touching The Divine (Rise)
DIMENSION
Rise Up (No Future)


EMISSION SPECIALE : TOP 6 2019


HE IS LEGEND
When The Woods Were Young (White Bat)
PAPA ROACH
Not the Only One (Who Do You Trust)
DIRTY SHIRT
Put it on (Lechtology)
BEAST IN BLACK
Heart Of Steel (From Hell With Love)
FREEDOM CALL
Fly With Us (M.E.TA.L)
D.A.D.
The Real Me (A Prayer For The Loud)
MOONSKIN
Final Journey (Farewell)
BETHLEHEM
Niemals Mehr Leben (Lebe Dich Leer)
TYLER BRYANT AND THE SHAKEDOWN
Without You (Truth And Lies)
STATUS QUO
Get Out Of My Head (Backbone)
DON FELDER
Charmed (American Rock 'n Roll)
SONS OF APOLLO
Just Let Me Breathe (Live at the Roman Amphitheatre in Plovdiv 2018)
FLASHBACK OF ANGER
Loaded Guns In Guitar Cases (Shades)
NORDJEVEL
Sunset Glow (Necrogenesis)
TOOL
7empest (Fear Inoculum)
KLONE
The Great Oblivion (Le Grand Voyage)
MIKE TRAMP
You Ain't Free Anymore (Stray from the Flock)
CATALYST
Celestial Resurrection (The Great Purpose Of The Lord)
BLACK OAK COUNTY
My Chance To Change (Theatre of The Mind)
ELOY
Patay (The Vision, the Sword and the Pyre (Part II)
MYRATH
You've Lost Yourself (Shehili)
TITANS FALL HARDER
Humanity (Heavy Lies This Life)
WEST BOUND
Ain't Gonna Drown (Volume I)
HANGMAN S CHAIR
Sleeping On The Ground (Bus De Nuit)