Why did you name your last album Apollo?
Ryo Kinoshita : We put everything we've got in fifteen years.
How do you work?
Ryo Kinoshita : It's a great question! Two years ago I've got impression of my favorite artist. Actually, his artist's name is Secret. My friend and I like this artist. His artwork is about history of Apollo's time.
Is Apollo about emotionals fights too?
Ryo Kinoshita : Every feeling I have at the moment, you know, in Apollo , we want step it up. And then, I think space is the next step, you know! The next step is the sky. Then, it's just a metaphore! It's just an image! Apollo means all music carried up in History. All passion for music, you know!
We are the day 4 of this IK/Europe Summer Tour 2018. How do you handle it?
Ryo Kinoshita: I think people in Europe are more crazy. It's a bit different of japanese crowd. It's fun to play in Europe, make some noise.
Where does all this energy you express come from?
Ryo Kinoshita: All music always comes from the heart, you know! And it's made from energy and passion. So you just have to put it in music. With that kind of emotion.
So is it extreme?
Ryo Kinoshita: Yeah!
What are you plan after Summer Tour 2018?
Ryo Kinoshita: We already have another single from an EP, The Circle . We describe the band as a colt. And we create a music as a colt, you know! It's just a metaphore. And we spread the words in all over the world.
What do you wish that people who listen to your music all over the world feel?
Ryo Kinoshita: We want them to express positive feelings when they hear all music. The same way we are doing music, you know! We're just expressing emotions.
You book to play at Japan Expo in Paris, this year. What do you expect from this experience?
Ryo Kinoshita: I think there are mangas fans, and japanese culture's fans. So wish them listen heavy music more. It's a way to speak more about metal.
What do you think about our concept « Interview and Live sketching »?
Ryo Kinoshita: It's interesting! I never had interview like this before. So it's amazing!
What's your last words for our readers of the webzine ULTRAROCK?
Ryo Kinoshita: Continue to express emotions! Yeah! Merci!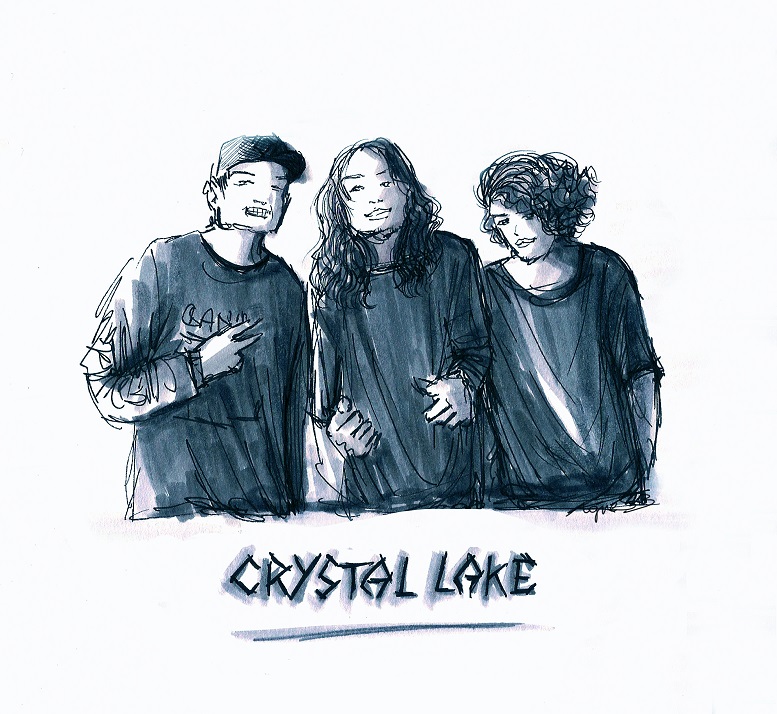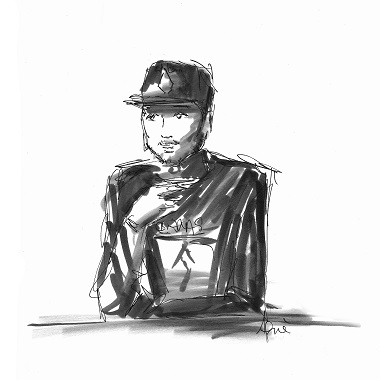 Anighel (journaliste) et Agnès (live sketching : https://www.instagram.com/agnesillustrations/)